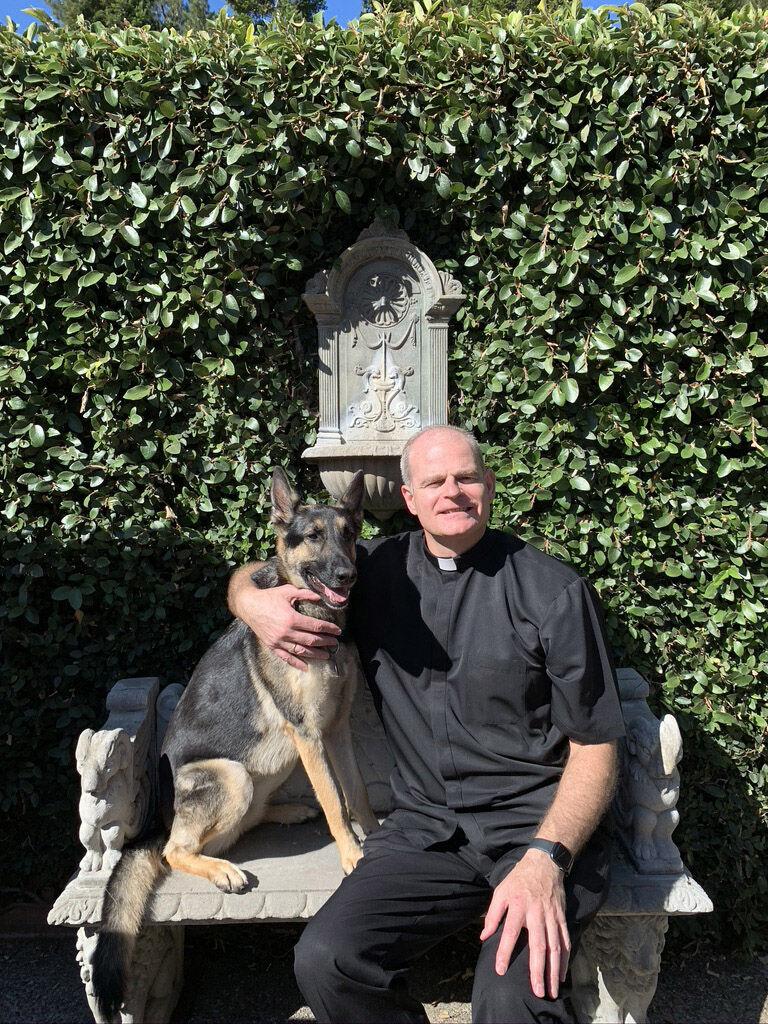 St. Simon Catholic Parish recently appointed Father Brendan McGuire, a native of Ireland, to serve as its fifth pastor over the course of the church's 65-year history.
McGuire, the youngest of 12 children, was raised outside of Dublin and immigrated to Silicon Valley in 1989. For the next five years, he worked in information technology and then as executive director at the Personal Computer Memory Card International Association, a trade group devoted to establishing and promoting industry standards for the PC card.
While McGuire said he loved his job and his life, he was not totally content.
"I have always had a calling to come to Christ," he said. "I just kept putting it off."
In 1994, McGuire took a leap of faith, quit his job and entered St. Patrick's Seminary. After six years in the seminary, he was ordained to the priesthood May 27, 2000.
McGuire's approach to Mass is the "3Hs": "Hospitality, Hymns and Homilies."
"You need to welcome people to the table," he said.
According to McGuire, a "welcoming environment, great music and homilies that people can connect to" are what bring people in and closer to God.
From the heart
Sister Irene Mary Diones recalled the first virtual Mass she attended with McGuire as pastor.
"God winked at me through Father Brendan," she said. "He is totally and amazingly preaching from his heart."
McGuire considers himself an "ordinary guy" who loves to hike and ski and is an avid reader.
He has a love for animals, especially his dog Bella, a 2-year-old German shepherd.
Social justice and outreach is a passion of McGuire's. He has been on many mission trips and was instrumental in starting a year-round homeless shelter for 15 women. The shelter was shut down as the pandemic took hold, but all of the women received permanent housing before it closed.
Before his appointment at St. Simon, McGuire was pastor of Holy Spirit Catholic Parish in Almaden Valley for more than 16 years, while concurrently working as vicar general of special projects at the Diocese of San Jose for the past 13 years. McGuire said his love for the Holy Spirit Catholic Parish and the memories he made there will live with him always, adding that he looks forward to the memories he will make at St. Simon and prays for the end of COVID-19.
For more information on St. Simon, visit stsimon.org.