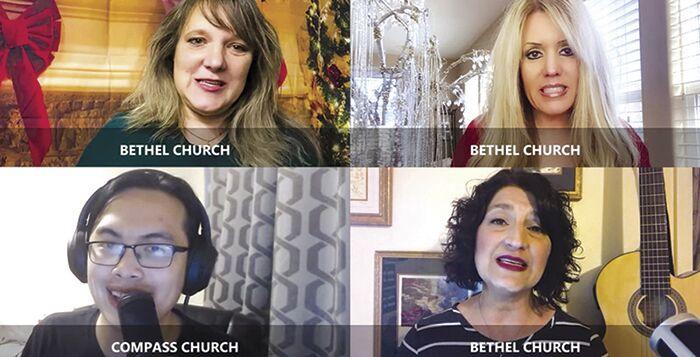 In the annals of holiday Zoom events, the 60-church "The Bay Area Blessing" carol may be this year's grandest local effort.
More than a hundred singers joined their audio to collaborate on a video that shows the faces and languages of Christmas celebration across the region. From Mountain View, Compass Church and Current SV joined in – and the experience of synced recording and compilation spearheaded by Peninsula Bible Church is seeding inspiration.
David Ing, a worship leader at Compass Church who joined the project, said that these days, singing alone is a very necessary norm – and it is awful.
"One of the best things for me was to jam and to play and worship with other musicians, other worship leaders and worshippers – there's that spiritual resonance you get from worshipping in the same space as other people, feeding off of the atmosphere and presence; you don't quite get that at home," he said.
Creating a moment when many separate people raise their voices together was the closest he had gotten in a long time to the particular sensations of live worship, Ing said. Musicians at Compass Church have been inspired to create their own local production in Mountain View this week. "The Bay Area Blessing" features an arrangement of "Silent Night" and "O Come All Ye Faithful," and the Compass team decided to sing "O Holy Night" for the candelight service they will be celebrating together, while apart.
"It won't be the same scale, as grandiose or masterful," Ing said.
But their message for the evening, about the state of a weary world, waiting to rejoice, made the carol seem just right. "How the birth of Jesus was a breath of hope into this world during a dark time – we feel that now," he said.