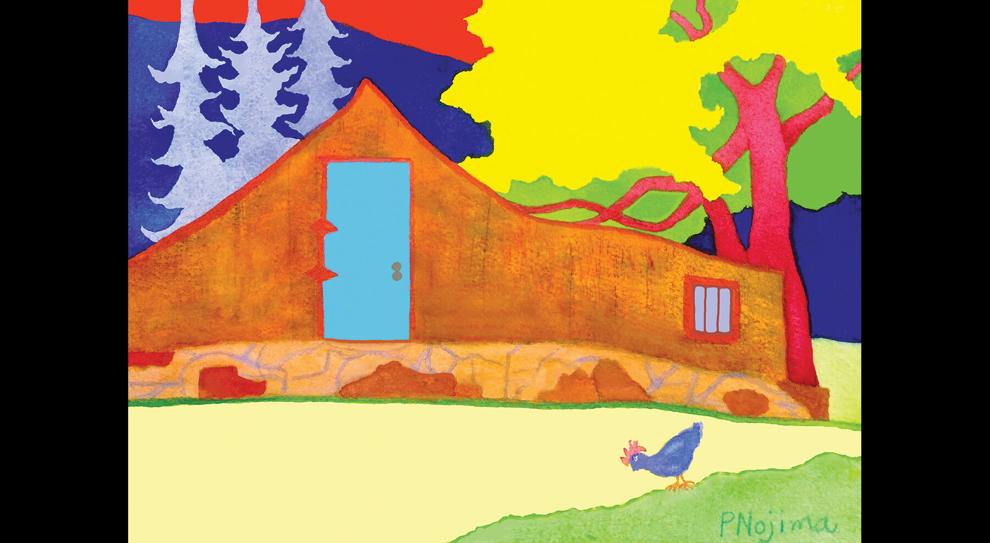 Many seniors would like to pursue art as a hobby, but they may not know quite where to begin.
Marjorie Law, a longtime Los Altos resident and professional abstract expressionist artist, has suggestions aimed at encouraging creativity.
Experiment without fear she advised, and begin with a collage. Use acid-free glue for serious work.
"Pretend you are in first grade having fun," she said. "You can also paint on the collage."
Ron Andrews, another artist, concurs: "A collage can be very creative. You can use 'found' materials as well."
For those who wish to delve deeper, Law, whose work is included in Kaiser Foundation's art holdings, suggested learning drawing, as it teaches value – light and dark – as well as distance. Shine a light on a simple object like a ball, she said. Draw first, then do shading, allowing the light to guide you.
"Get charcoal sticks or drawing pencils," Law said.
Patricia Nojima, a Los Altos resident whose specialty is watercolor, said she always does a drawing first.
After some drawing, if you wish to paint, Law recommends water-based tempera paint. Further tips: Use a ceramic muffin tin to hold the colors, as tin rusts.
Set up a still life, do an outline in pencil and then paint. After tempera, advance to acrylic paints.
Watercolor can be difficult, Law cautioned.
Nojima, however, cited the benefits.
"On the other hand, you can change colors by layering over it, and watercolor dries quickly, whereas oil can take weeks," said Nojima, who recommended purchasing suitable paper.
Andrews, a watercolorist, added that "for watercolor, you need some skills, so take classes or attend a workshop." A retired physicist, he said art has always interested him, but he began painting in earnest after he retired.
People with technical backgrounds tend to be precise, according to Andrews, and the challenge in art is that you need to forget about precision.
"You need to be fluid," he said. "Create the impression that it's a tree – you don't need to do 10,000 leaves. It is very rewarding when you move toward fluidity."
An abstract landscape artist, mountains and oceans provide Andrews with inspiration.
Nojima, too, credits nature with inspiring her. She grew up in the Pennsylvania countryside and enjoyed spending time in the fields and woods. A member of a plein air group, she paints scenery, but she does not replicate nature; rather, she paints in hues she likes.
All three artists have regularly exhibited through Silicon Valley Open Studios (SVOS), an annual event that showcases the work and artistic processes of local artists. This year, SVOS is holding a virtual show throughout May. Some of them also teach.
"Art brings color and joy to your life," said Law, who encouraged viewing the online SVOS show at svos.org.
Nojima pointed aspiring artists to the ArtVenturers group, under the auspices of Los Altos' Adult 50+ Program, where members pursue creative projects.
The Los Altos Art Club is another creative outlet and resource, she said. University Art in Redwood City (universityart.com) or the online supplier Blick Art Materials (dickblick.com) are reliable sources for supplies.
The following websites provide further information for those looking to get their creative juices flowing.
• svos.org