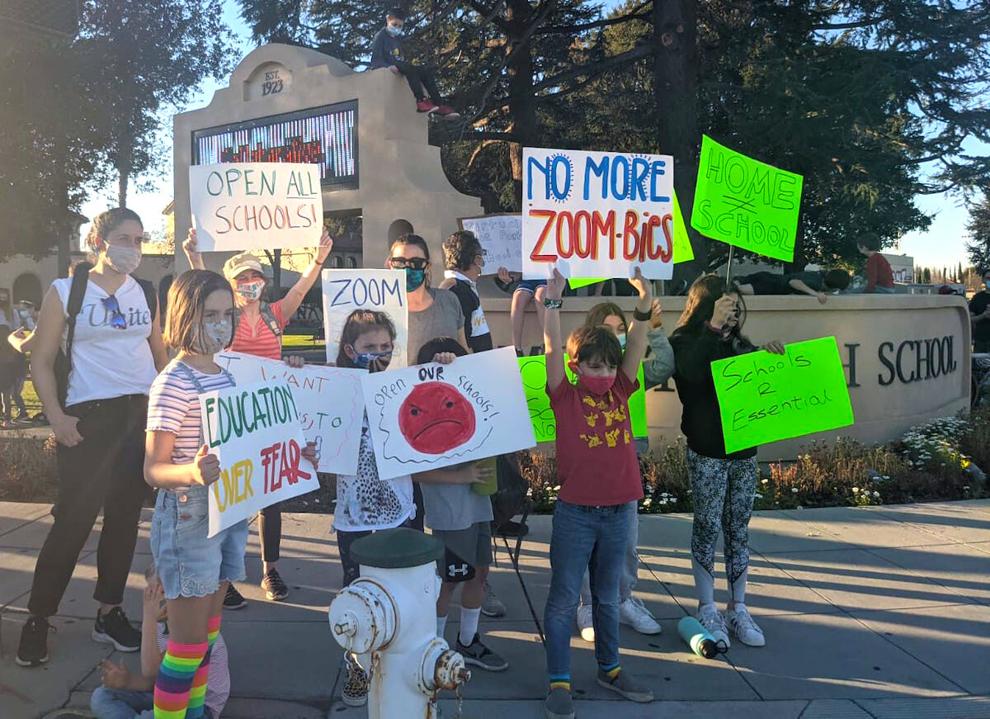 Cupertino Union School District board member and Los Altos resident Lori Cunningham is facing a recall campaign, with proponents arguing that she stymied efforts to reopen schools when she served as board president in 2020.
Recall organizers filed paperwork to begin the process with the Santa Clara County Registrar of Voters earlier this month. The county is currently reviewing the proposed recall petition, which it must approve before signatures can be collected.
The recall campaign is being led by a group of parents who say the district has failed its students by delaying reopening schools. District officials recently announced they would use a hybrid model to resume in-person classes next month, with students on campus part-time. Recall proponents say that's not enough and want the district to reopen six hours a day, five days a week.
"We're just parents who want … our kids to be able to return to school in person for a full day," said Valentin Ryabov, a recall organizer and Los Altos resident, with a fifth-grader at Montclaire Elementary School. "We got tired of the board listening to us and then just ignoring us."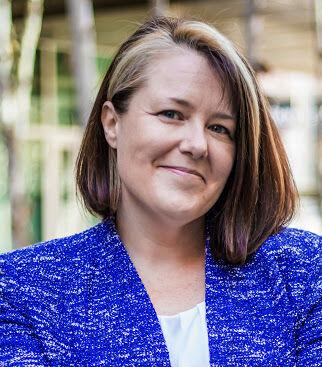 Cunningham said she empathizes with parents but opposes the recall and won't resign.
"This has been an extraordinarily challenging year in just about every possible way – to be a parent and to be a school board member. That said, I don't feel like a recall is productive," she said. "I think it's an impediment to what is best for the district, and frankly best for kids long term."
For the recall to qualify for the ballot, supporters must get at least 15% of registered voters within CUSD's boundaries to sign a petition. That's 11,658 valid signatures, according to Bren Lehr, the county's election division coordinator. Recall organizers have 160 days to collect signatures from the day the county approves their petition.
If enough signatures are gathered, the recall would appear on the same ballot as a vote to choose Cunningham's successor should the recall pass. CUSD would be responsible for paying for the election. According to Lehr, that could be $1 million or more. If other measures are on the ballot at the same time, the cost would be reduced significantly.
Those leading the campaign to recall Cunningham say they also may try to recall other members of the board, depending on what plays out as the district moves toward reopening.
"We can absolutely proceed with the recall for other board members as well, if we think that this is the best approach because of their inaction," Ryabov said.
Cunningham was elected to the board in 2018 and served as board president last year. Her current term expires in 2022.
Reopening debates
According to Ryabov, Cunningham stalled reopening when she led the board and continues to hamper efforts to resume on-campus learning. The board decided before school started last fall that it would remain remote for the entire first semester.
"It's painfully obvious that the board didn't plan to reopen until the parents really pushed their hand," Ryabov said. "This is our kids we're talking about, and we didn't move here for distance learning."
Cunningham said she consistently advocated for bringing the most vulnerable students back to campus last fall for in-person support. She also objected to being singled out for recall, noting that the role of board president is largely ceremonial, and that the board collectively decided to stick with remote learning in the fall.
"It's not only unfair, but it's not grounded in any reality," Cunningham said.
The board president leads meetings and is the designee to speak for the board, but has an equal vote to her colleagues.
Current board president Jerry Liu said he is "disappointed" by the recall effort and is personally against it, adding that he wants the public to understand that neither Cunningham nor any individual board member has power on their own.
"It's the board as an entire body that makes decisions," Liu said. "Whatever decisions, or inaction or action, that people don't like – the entire board is responsible."
The board has received substantial opposition, both over the pandemic-induced school closures, as well as because the board considered permanently closing schools to address a budget crisis.
Amid the deluge of criticism, Cunningham said a few people went too far and made her feel unsafe, prompting her to call the Los Altos police.
Asked about the incidents, Ryabov said he didn't know anything about them, and that the recall organizers are just parents concerned about the quality of their children's education. Cunningham said that to her knowledge, none of those who filed the recall paperwork with the county are among those who have directly harassed her, though some of the conduct was anonymous.
Challenges in distance learning
Recall proponents say that board members have ignored parents who have spoken out about their kids suffering in distance learning. With his own child learning from home, Ryabov said he's seen firsthand that "it's not even remotely a substitute for in-person learning."
"If he has any questions, it's on me or my wife to answer and to help him," he said of his son. "Whether it's math or social studies, you name it, it's on us."
Recall organizers say the board has sided with the teachers' union in staying closed, and should have negotiated harder to return in person.
Ryabov said he saw private schools, as well as some local public schools, pushing to reopen as CUSD kept campuses closed.
"I realized that they were working on how they could reopen, whereas Cupertino Union School District was working on how or why they would remain closed," Ryabov said.
The majority of public schools in the county were closed in the fall, but the Los Altos and Palo Alto Unified school districts began reopening. Ryabov said he knows many families who decided to move or send their children to private school.
Cunningham said CUSD's planned April reopening is "very much in line" with most other districts in the county, and that each district faces unique logistics.