Oak Avenue School is scheduled to host an International Festival 5-7 p.m. Friday (Oct. 1) on the campus blacktop, an annual event that celebrates the diversity of the school community.
According to Rumi Bhattacharyya, a parent organizer of the event, parents volunteer to represent a country by hosting a table that includes displays, food, crafts and more.
"Families can 'visit' each of the countries represented and kids receive a paper passport which is stamped or stickered as they travel around to the different country tables," Bhattacharyya said via email.
According to Oak principal Kimberly Attell, the International Festival will showcase 18 countries. She touted the event as a "community-building" gathering limited to Oak students, staff and parents.
"We have not been able to gather as an Oak community because of the past COVID restrictions," she said.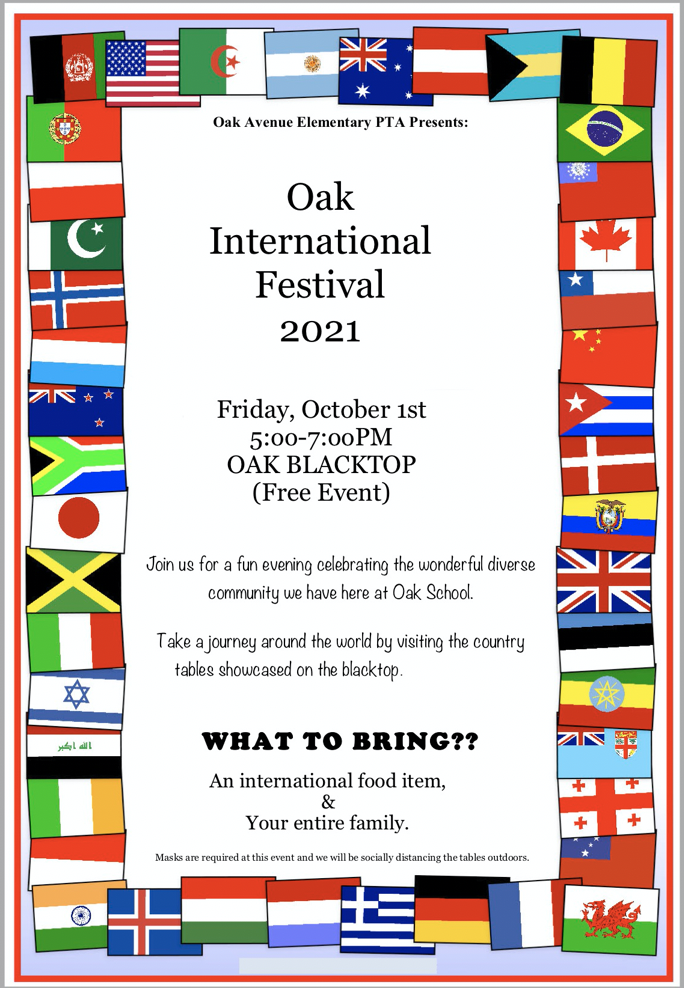 Attell added that the district requires proof of vaccination from all volunteers on campus, and all who attend will be asked to follow COVID protocols.
"For the attendees, we ask for them to follow the masking on campus protocols, as well as self-symptom checking before coming to the event," she said. "In addition, we have designated eating areas away from the festival tables. The event will be spaced out and we are encouraging social distancing."