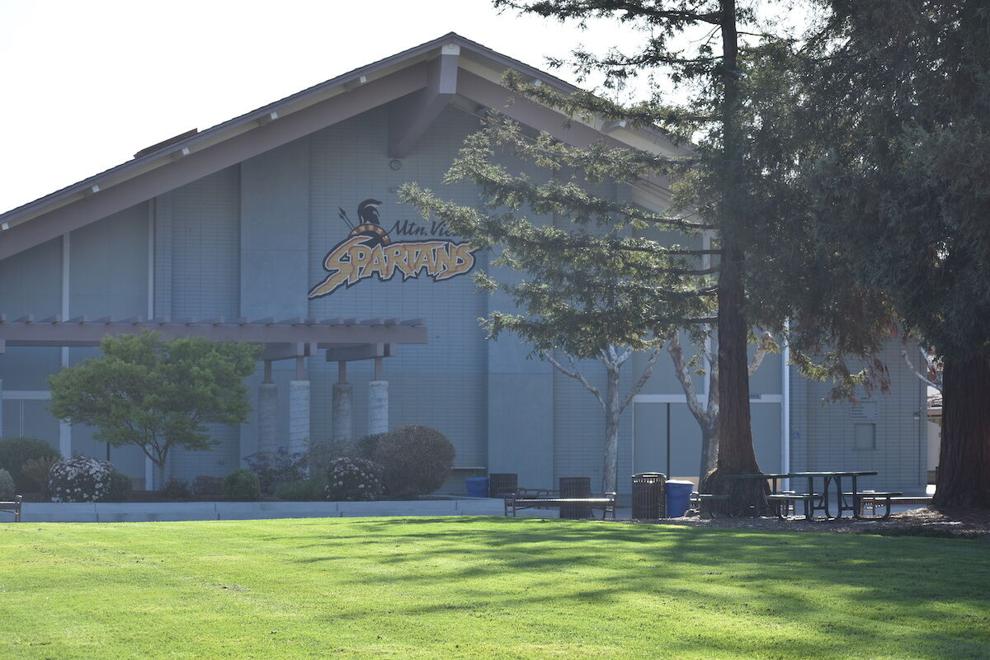 The need for summer school is greater than ever after a year when the pandemic has upended education, but getting students to sign up is proving challenging.
Although the number of F grades more than doubled in the Mountain View Los Altos Union High School District last fall, the number of students who have registered for summer school thus far is lower than those who attended in previous years.
The initial sign-up window closed April 23, with roughly 350 students registered for the first session of summer school and 330 for the second. In comparison, in 2019, 510 students attended the first session and 489 showed up for the second. Students can sign up for both sessions if they have multiple semesters' worth of work to make up.
Although the initial registration period has ended, district staff continue to reach out to students and try to get them signed up.
Bill Pierce, the district's director of alternative programs, who oversees the summer school program, estimated roughly 50 more students might register before the school year ends, plus another dozen who might show up on the first day. Some of those kids could wind up attending both sessions.
Superintendent Nellie Meyer said she isn't surprised to see the challenges in recruiting students for summer school, even as more students than ever need to make up classes.
"This has been a hard year for all of us, and particularly for our students who struggle academically and who fell behind. We know it will take extraordinary effort to engage and to bring students back," Meyer said.
The district plans to offer two sessions of in-person summer school at Mountain View High School this year. Any student who received a D or an F in an academic class is eligible to attend. Each session runs for two weeks, and students can make up one semester's worth of a given class per session.
MVLA also offers an online summer school program through the district's Adult School, however that option is largely comprised of students taking health, rather than making up a course. Health is the only class students can take for the first time in summer school. All other classes are open only to students who received Ds or Fs.
According to Meyer, summer school is "more important than ever" this year. The district resumed in-person lessons last month, but roughly half of students opted to stay at home for the remainder of the school year.
"We are looking to see how we can best support students who have been in remote learning for over a year … so they can get back on track, so they can graduate, and so they can certainly not be stalled by this year of the pandemic," Meyer said.
Recruiting students
Failing grades spiked during distance learning. In the fall semester, teachers gave out 788 Fs, up from 353 the prior year. Ds increased from 410 to 521. Some of the increase is a result of students failing multiple classes.
As for why summer school sign-ups are down despite the bigger pool of potential students, there isn't necessarily one clear reason, Pierce said.
Possible explanations Pierce pointed to include burnout and exhaustion among students, as well as the potential to see friends and travel as restrictions loosen. However, Pierce stressed that he didn't have any hard data to back up a particular explanation.
Meyer added that the shift to distance learning was particularly tough for students who already struggled academically.
"They're tired, and the idea of continuing in the summer is probably something that is not as appealing to them," she said. "Also, the world is slowly starting to open up, and that is competing with our offer of going back to being in a class."
Some students also may have obligations at home, including working to support their families during the pandemic, or helping watch younger siblings.
The district is adapting the in-person summer school schedule to better accommodate those students who can't stay for a full day. Students will attend five days a week from 8 a.m. until lunchtime, but then will have the option to leave and complete the rest of their work from home.
Students who are able to stay will be encouraged to remain on campus until 3 p.m., and can use the time to complete their homework onsite, with help from a teacher.
Recruiting students has been more of a challenge, especially for those who are still learning remotely, because it's harder for teachers and staff to reach out and talk about the importance of summer school, Meyer said. They can't pull a student who's struggling into their office or classroom.
"Losing that method of convincing students why they need to do this has made it more of a struggle," Meyer said.
The district is continuing to reach out to students in a variety of ways, including making individual calls home. According to Pierce, more special-education students and English-language learners are likely to register, as the teachers and staff in those programs work to determine which classes students will need to make up. Some students also may register once they realize they've failed a second-semester class.
"There will be an influx of kids still to come," Pierce said. "We have kids who will wait until the very last second to find out whether they passed their second-semester course, find out they didn't, and then they'll be knocking on the door the first day of summer school."
Every year, there are students who sign up late or don't register at all but show up the first day, Pierce said, and he always works to accommodate them. That may be tougher this year, both because recruiting staff has been more difficult during the pandemic and because classes are smaller, due to social-distancing requirements. However, Pierce said he believes he'll be able to accommodate all students who want to attend.
"If we wind up enrolling a whole bunch more, then I'm going to be hiring more staff," he said.
Finding teachers willing to give up some of their time off to take part in summer school has been more of a challenge this year, Pierce said, but he is now almost fully staffed. The pandemic has caused "a lot of burnout" among teachers, Pierce said. To get enough staff onboard, he has hired teachers outside the MVLA district. Non-MVLA teachers have been used in the past, but more were hired this year.
Support beyond summer school
As district staff work to sign kids up for summer school, they are especially focusing on those who have failed multiple classes.
"There are kids who've completely disengaged from school, who otherwise were fully engaged in school, simply because of the pandemic," Pierce said. "What effect that is going to have on not just the summer, but next school year and future years, is really yet to be seen."
Summer school alone may not be enough for some students to catch up. Each of the two in-person summer school sessions offer the chance to make up a single semester of a given course. There are also three online sessions a student could sign up for.
However, Pierce said trying to make up five semesters' worth of work in a single summer would "be an incredible workload, and I would try to dissuade any student from attempting to do that." Taking both in-person sessions, plus one online, might be more doable, he said.
Those with many classes to make up will have to prioritize. Unless they are already a senior, students can make up classes in future summers. For seniors who are particularly behind, Meyer said the district is considering offering an extended year, where they can keep working past the typical graduation date, even potentially into the fall. However, no final decision on that has been made. Seniors also can stay for a fifth year.
For younger students, beyond taking classes in future summers, they also can repeat courses during the regular school year, as well as transfer to the district's alternative high school, Alta Vista, which specializes in credit recovery. The district also is looking at other ways to help students make up classes next year.
"We're continuing to reach out to students, to recruit staff and to build as big a program as we can to support the students, (while also) knowing that it's going to take more than just summer school to meet their needs," Meyer said.