Local families are planning race strategy – long leisurely stroller jog? toddler-sprint variations on the steeplechase? – for Mountain View Parent Nursery School's upcoming Down by the Bay 5K and Tot Trot.
The locally grown event, scheduled 7:45-11 a.m. April 3, is open to all in the community and takes place at Baylands Park in Sunnyvale.
MVPNS raises money for its nonprofit cooperative preschool each year by crafting the family-friendly morning of races, local booths and a play zone. The 5K is open to all runners, joggers, walkers and strollers. The Tot Trot, created for kids 8 and younger, follows a shorter course and can be a welcoming intro to community races because children can run on their own, or with an adult assistant as needed.
One of the most positive aspects of the Down by the Bay 5K is its inclusivity.
"I like that everyone gets to take part, from babies in strollers to runners going for that first-place prize," said Los Altos resident Stephanie Wong, an MVPNS parent. "I ran alongside my then-toddler five years ago, and now he's running his first 5K."
Mountain View resident and MVPNS parent Evi-Lynn Byer Young said she loves seeing the ways even small children participate.
"It serves as a first fun run for many of our preschool families and their friends," Byer Young said. "It's a great nonintimidating introduction to how wonderful these run events can be, and hopefully sets in motion a lifetime of seeking out fun physical and mental health opportunities to enjoy with your family and friends."
Byer Young added that many parents are shocked that their preschoolers can complete a kid's race, or that their 7-year-old can complete the 5K.
"Seeing the pride on their children's faces when they cross the finish line is wonderful," she said.
In addition to the 5K and the Tot Trot, the event will include a family fun area with games for kids, complimentary refreshments and a photo booth.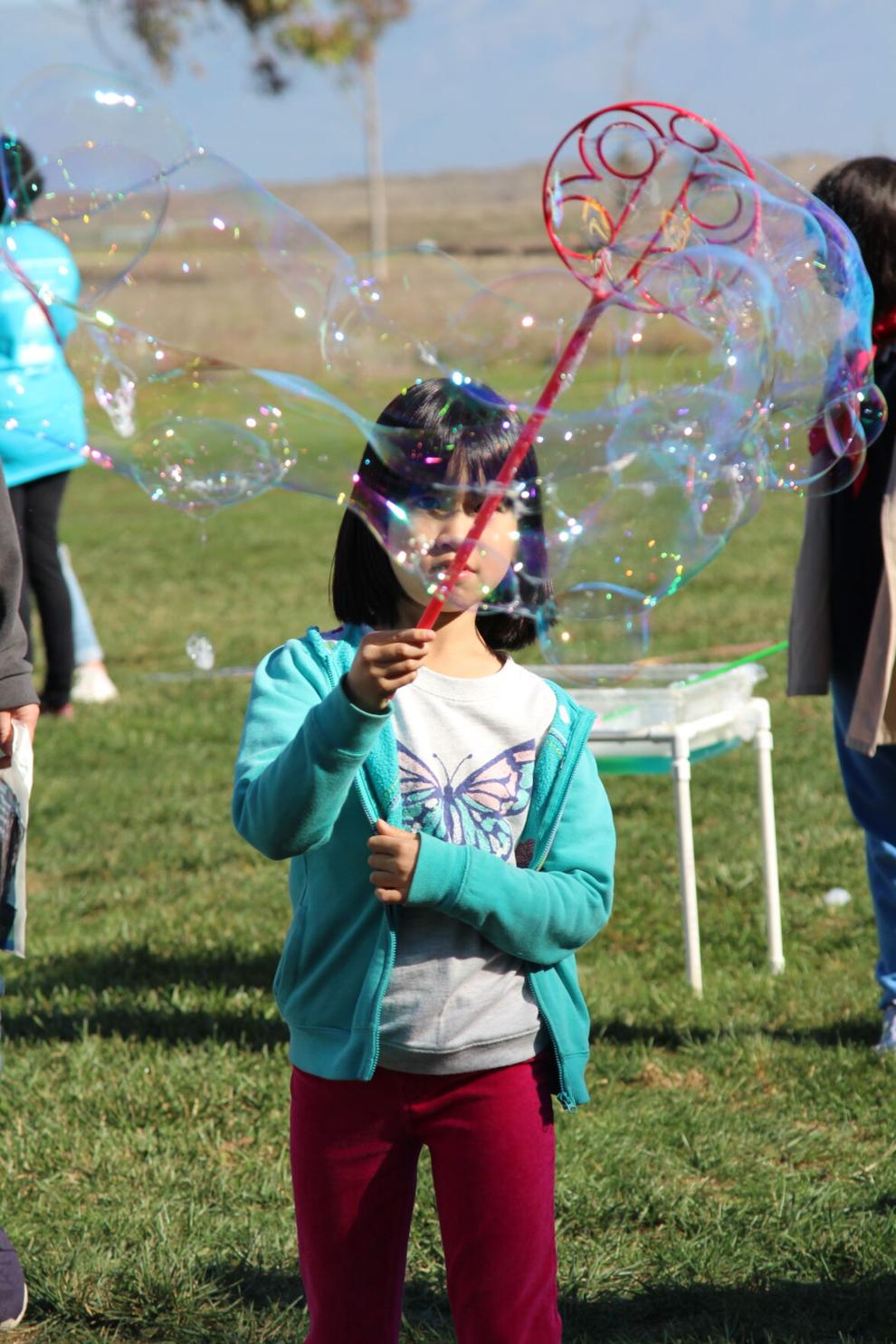 From start to finish line
MVPNS started Down by the Bay eight years ago as the preschool was moving from its location behind Mountain View High across the street to property owned by Foothill Covenant Church at 1535 Oak Ave.  in Los Altos.
Mountain View resident Claire Koukoutsakis, who teaches at and leads the preschool as director, said the race helped cover the cost of the move and has evolved into a local tradition.
After two years of pandemic-driven separation and cancellations, Koukoutsakis said returning for a full race event "will be sweeter than ever to bring the community together again for an outdoor event."
Local sponsors will host booths at the event and have participated in fundraising activities before the race.
"I love how the community is coming together to make this happen," said Wong, this year's race director. "Not only is every family in our preschool involved, but we're also getting generous donations from local businesses. This year's race in particular feels like an important celebration of the resilience of our community. It will be wonderful to come together outside and cheer each other on."
Proceeds from the race help cover teacher salaries and school site improvements for the nonprofit preschool – and the event is completely run and organized by parent volunteers and community supporters.
Many hands make light(er) work
The idea of everyone working together for a common goal is woven into the fabric of MVPNS, according to Koukoutsakis.
"MVPNS provides an environment for parents and children to learn and grow together," she said.
MVPNS is the area's only remaining parent cooperative preschool, where parents work shifts in the classroom and learn to master responsibilities ranging from curriculum support to board positions and substantial fundraising roles more often seen on the elementary and high school level.
"The preschool parents do it all," said Byer Young about the 5K and Tot Trot. "It is an impressive volunteer effort that takes many weeks of coordination and teamwork. The parents are in charge of coordinating with the city, T-shirt design, securing vendors, marketing, planning the family fun area, coordinating additional volunteers and making sure things run smoothly on race day. It is a great reflection on the MVPNS community and their dedication to the preschool."