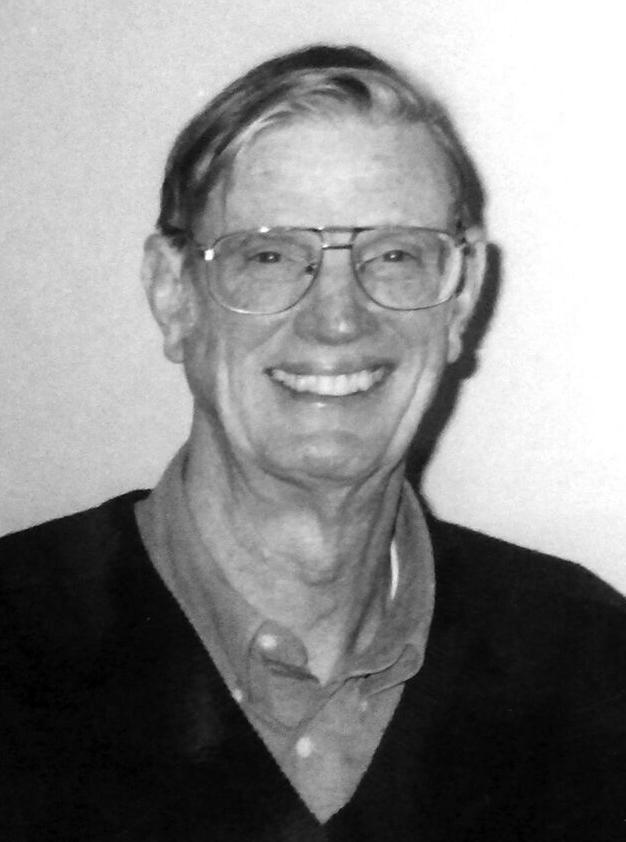 William "Bill" Henry McCarthy was born in Los Angeles in 1931. He died at his home in Los Altos on Aug. 3, 2021. He was 90.
Bill is survived by 7 children, including: Kevin, Tim (Rose), Kate (Richard Soderlund), Matt, Anne, and Marcia. His sister Jane, 5 grandchildren, 1 great-grandchild, 3 nieces and 4 nephews also survive. He was preceded in death by one son (1964) and his beloved wife, Mary Kay (2019). 
Bill graduated from Long Beach Polytechnic High School (1948) and attended Stanford University, where he rowed crew, became Catholic and earned a BS (1952) and an MS (1955) in Engineering. In his senior year, Bill met Mary Kay, the love of his life, and they married at St. Ann's Chapel in Palo Alto in 1956. 
In 1962, they settled permanently in Santa Clara County with their three young children. They also welcomed their niece and nephew into their home. The family moved to Los Altos after Bill earned his PhD (1965) in Materials Science at Stanford. In Los Altos, they were blessed with four more children. A proud Californian, Bill liked to say that he had never lived more than a mile from El Camino Real.
At home, Bill passed his joy of the outdoors on to his children, maintained the house and found time for his own interests. Each summer his children crammed into the station wagon to go camping in the Sierras or to a cabin in Twain Harte. He kept bikes and cars running, re-plumbed pipes and re-wired electrics. The garage was his workshop. He produced a fireproof magnetic tape to preserve recordings in aircraft black boxes. He also created a less costly process to coat silicon onto solar cells.
Bill enjoyed a successful career as a metallurgist. At Lockheed, he worked with metals for hypersonic aircraft, missiles and satellites. He invented Lockalloy, an alloy used in Lockheed's missile systems. In the 1970s, he addressed the space shuttle's filament issues to resolve its launching and landing problems. At General Electric in the 1980s, Bill worked in the nuclear power industry. Back at Lockheed in the 1990s, Bill contributed to developing early satellite communications system. After retiring in 1998, Bill researched low energy nuclear reactions: conducting experiments in his lab, attending conferences and publishing articles. 
Bill was a long-time member of St. Nicholas parish and immensely proud of his family. He loved to visit with his children and grandchildren. A staunch conservative, Bill enjoyed debating politics, but he will be most remembered for his cheerfulness and his welcoming spirit. Bill will remain forever in our hearts. 
The family will hold a vigil from 3-5 pm on Aug. 30 at Spangler Mortuary in Los Altos. A Mass of Christian burial will be held at 10 am, Aug. 31 at St. Nicholas Church. In lieu of flowers, donations may be made to the Sempervirens Fund.