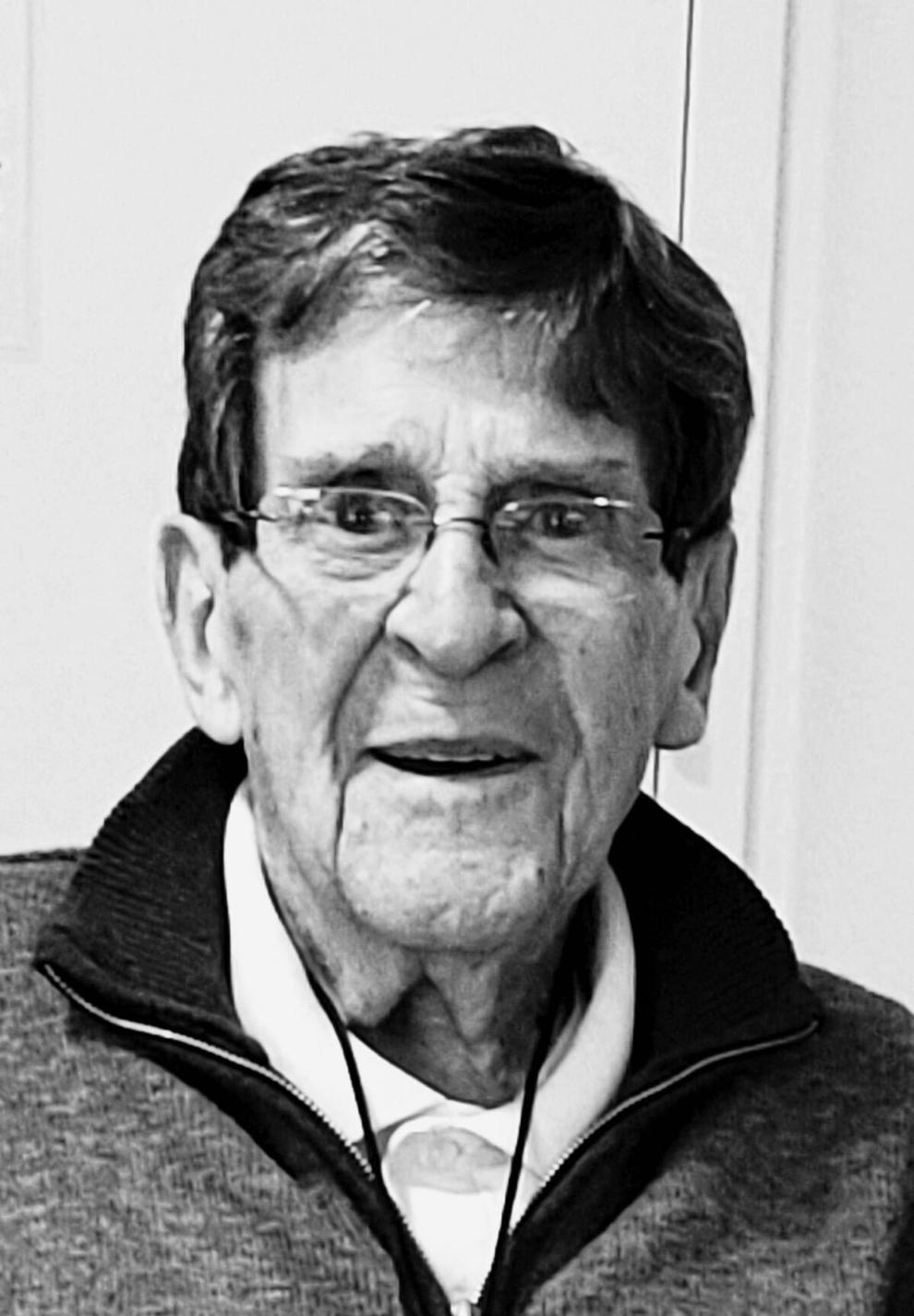 April 20, 1923 – April 17, 2022 
Vincent Timothy Murphy passed away on Easter Sunday, April 17, three days short of his 99th birthday. He was a long time resident of Los Altos also spending several years of retirement in Carmel Valley. He had a medical practice in Los Altos for forty years, delivering 6765 children in his career. 
Vincent was born in Brooklyn N.Y. to Mary and Timothy Murphy, the second of four children. He was raised on Long Island. He attended Brooklyn Prep, University of Notre Dame, and Georgetown Medical School. He enlisted in the Navy and served duty at Bethesda Naval Hospital. 
He married Dorothy Janet Mimeau from Burlington Vermont in 1949. Their marriage lasted 64 years until Dorothy's passing in 2013. They had 7 children; Kathy Kimose (Randy), Sharon Nelson, (Paul), Tim Murphy (deceased 2014) (Josie), Deirdre Durose, Maureen Dinallo(Ray), Colleen Parks(Dan), Christina Ficovich (Steve). 15 grandchildren and 17 great grandchildren. 
Vincent was an avid golfer playing Los Altos Country Club and Carmel Valley Ranch. He was an armchair quarterback for all his favorite sport teams. He would complain to whoever would listen about the coaching of his Notre Dame Football team. He also loved sailing and playing cards with Dorothy. 
We will miss this Irishman's sense of humor and ability to tell a great joke. Humor was Vin's gift. Vincent and Dorothy will be reunited in a scattering of their ashes privately with their family.