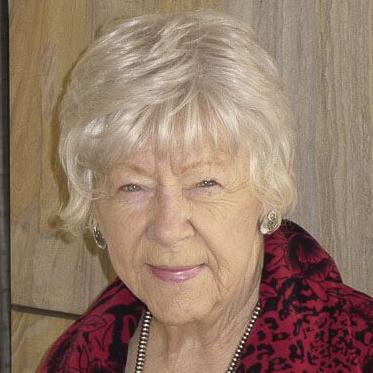 December 10, 1925 - May 25, 2022
Shirley Constance Smith passed peacefully in her sleep on May 25, 2022 in her 98th year. She was preceded in death by her beloved Roy Smith and survived by her daughter; Nancy, sons; Kurt, Mark, Russ and grandchildren; Derek, Nate and Eva.
Born of Danish and Austrian ancestry, Shirley was a native of Chicago and a 64 year resident of Los Altos, CA. 
Shirley was well known in the Los Altos community, as an Artist and Interior Designer. A longtime fixture at Cudahy's Paint and Wallpaper along with her friend Ada, her artistic touch blessed many homes in the community.
Most remembered for the sparkle in her eyes, smiling face, positive outlook and infectious laughter, Shirley made a friend and left a memorable experience to everyone she met.
Later in life, Shirley enjoyed cruising and dancing with Roy on their many trips around the globe. She also enjoyed painting, creative writing and time spent each winter in their Mesa, AZ vacation home. But the true joy in her life, was getting together with family and friends. 
Shirley leaves a legacy of artistic talent through her children and grandchildren, along with a lifelong message of treating people fairly, living for today and endless optimism.
A celebration of life will be held at 2:00 PM on August 21, 2022 for all who wish to attend. It will be held at a private residence, located at 516 Mountain View Avenue, Mountain View, CA.