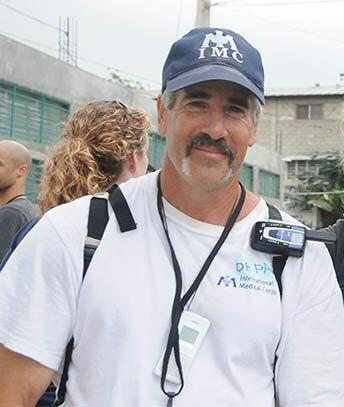 Paul Auerbach MD, 70, died peacefully and surrounded by his family on June 23, 2021 in his Los Altos home.
Paul was born January 4, 1951 and spent his childhood years in Plainfield, NJ with his parents, brother, and sister. After dabbling in sports, music, and theatre in high school, he went on to attend Duke University for both his undergraduate and medical school education.  At the time, Emergency Medicine was an up-and-coming field, and Paul decided to apply on a whim to a new residency program at UCLA while on an American Airlines flight using their in-plane stationary.  The program was so intrigued by his bold application strategy that they offered him an interview and ultimately a position in their class of 1980.  It was during his time at UCLA that he met his wife, Sherry Auerbach of Los Altos, while she worked at the recreation center during her time as an undergraduate.  The rest was history.
Paul's career was expansive, and includes work in hospitals like Vanderbilt University in Nashville, UCSF, Temple University in Philadelphia, and Stanford University to name a few.  He was the Chief of several Emergency Departments, a venture capitalist, scientific researcher, a leader of various academic emergency medicine boards, and an extensive author of textbooks, research studies, and novels. Paul is best known as the "Father of Wilderness Medicine" by co-founding the Wilderness Medical Society in 1983 with his two colleagues while at UCSF, as well as writing and editing the seminal textbook on the topic. To say he dabbled in hobbies would be an understatement: He was an avid hiker, skier, diver, photographer, cook, activist, sportsman, and under-the-table hoarder.
Most of us touch relatively few people in our lives, leaving a deep imprint only on our immediate family and close collection of friends.  But Paul, ultimate life-affirming extrovert that he was, touched thousands, from Presidents to suffering patients after the Haiti earthquake. He wasn't so much about the accolades. His joy - his mission - boiled down to the priceless impact he made on everyone he met. He sought to make the world a better place, to help those who wanted to take a step off the beaten track and embrace nature, to aid the sick and dying, and to love his family and friends. 
Paul is survived by his wife, Sherry, and children Brian, Lauren, and Danny.