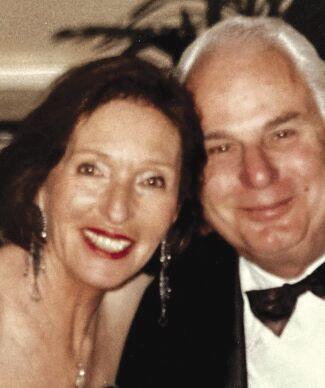 Nina Ruth Stone, a resident of Los Altos for 53 years, passed away peacefully on September 9, 2021 at the age of 87. She was the beloved mother of Linda Joy, Sharon Beth, and Lori Rachel and grandmother of Simon Benjamin Puckett. She also had many nieces and nephews that she loved dearly. 
Nina was born in Pittsburgh, PA to Sidney and Dorothy Hale. She attended University of Colorado at Boulder and graduated from San Jose State University. Working as a media specialist at multiple schools in the Bay Area, she then went on to work at the Stanford University Latin American Studies Department.
Nina was an excellent and frequent card player, enjoyed crossword puzzles, reading, live performances, education, tennis and world travel. In addition, she was an active member of the Peninsula Volunteers and never missed a social event! As a social butterfly, Nina was a hostess extraordinaire, preparing delicious meals for family and friends.
Mrs. Stone was blessed to have a 57 year marriage to her beloved husband, Herbert Stone, and they enjoyed many happy years together with family and friends. She will be missed by many!
The family would like to acknowledge the wonderful staff at The Hamilton, where she lived for the last 5 years, and the excellent care from Mission Hospice and Home Care of San Mateo. Donations may be made to the American Cancer Society or the charity of choice.