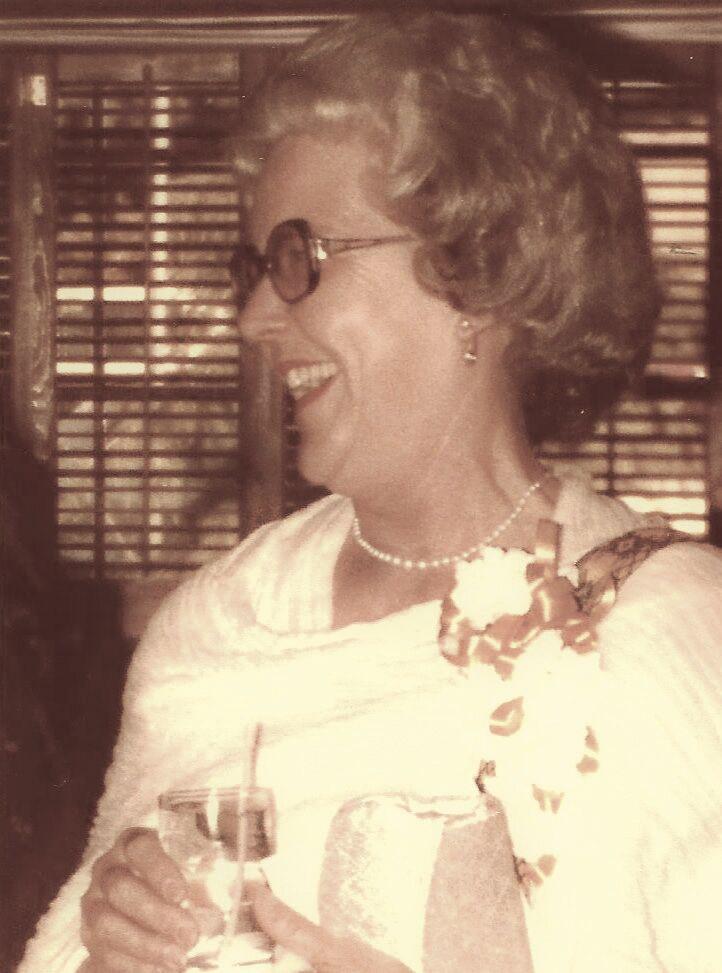 Mary Budrow Granholm passed away peacefully on September 30, 2021, in Los Altos, California after a long struggle with Alzheimer's disease. Born in 1924 in Easton, Maine to Raymond George Budrow and Maude Watson Budrow, Mary was their last surviving child, preceded in death by siblings Charles Budrow, Joseph Budrow, George Budrow, Gladys Langstaff, and Thelma Dionne. Mary enjoyed 53 wonderful years of marriage with her husband, Donald Granholm, who passed away in 2013.
Mary grew up in Skowhegan, Maine, graduating from Skowhegan High School in 1942 and from the University of Maine, Orono, where she earned her bachelor's in education in 1946. She began her career as an elementary teacher in the Northeast, but after the tragic early death of her first husband, Floyd Rowe, she followed her sister Gladys to sunny California. She loved her work there, teaching 4th and 5th graders at Garfield Elementary School in Redwood City, California, for most of her 40-year career.
For almost 60 years, the First Baptist Church of Palo Alto was the center of Mary and Don's life, where they formed a vital part of the community until the church sadly closed its doors in 2019. They met in the church and were married there in 1960. Among many other roles, Mary was known as the "Banquet CEO" as she efficiently organized and carried out, with an able team of church friends, the serving of fellowship meals on countless occasions.
Mary and Don embodied a shared passion for world peace and justice by opening their home to international guests, and by extensive travels focusing on education and person-to-person contacts. After a year hosting Ethiopian student Eabisa Guteta in the 1960s, they provided transitional housing to incoming international Stanford University students for many years, forming many long-lasting global friendships. Their travels touched all continents but Antarctica and hundreds of individual lives.
Mary actively supported the United Nations Association, Midpeninsula chapter, earning acclaim in her role as President. She lent a hand to the UNA Gift Shop and UNA Film Festival and directly assisted student groups in international ventures promoting harmony throughout the world. Mary was active in the American Association of University Women and co-founded the Ecumenical Hunger Program in East Palo Alto, California.
Mary and Don's home was always lively, the table full of family and friends from near and far enjoying Mary's wonderful cuisine, their warm hospitality, and their love of open discussion, as in the Great Decisions forums they often led.
Among Don's family, Mary is survived by sons Stephen Granholm (Holly McCulloch) of Albany, California and Dean Granholm (Evelia Penelope Rux) of Conroe, Texas; grandchildren Lisa Doornik (Jason), Cory Granholm (Megan), Joel Granholm, and Julia Granholm Chapman (Seth); and six great-grandchildren. Among the Budrow and Rowe families, she is survived by generations of nieces and nephews.
All are invited to share memorial stories and photos of Mary at Mary Budrow Granholm, (1924 - 2021) - ForeverMissed.com Online Memorials . Memorial gifts in Mary's name are welcome at the United Nations Association Gift Shop (https://www.gofundme.com/f/una-gift-shop) and the Ecumenical Hunger Program (https://www.ehpcares.org).