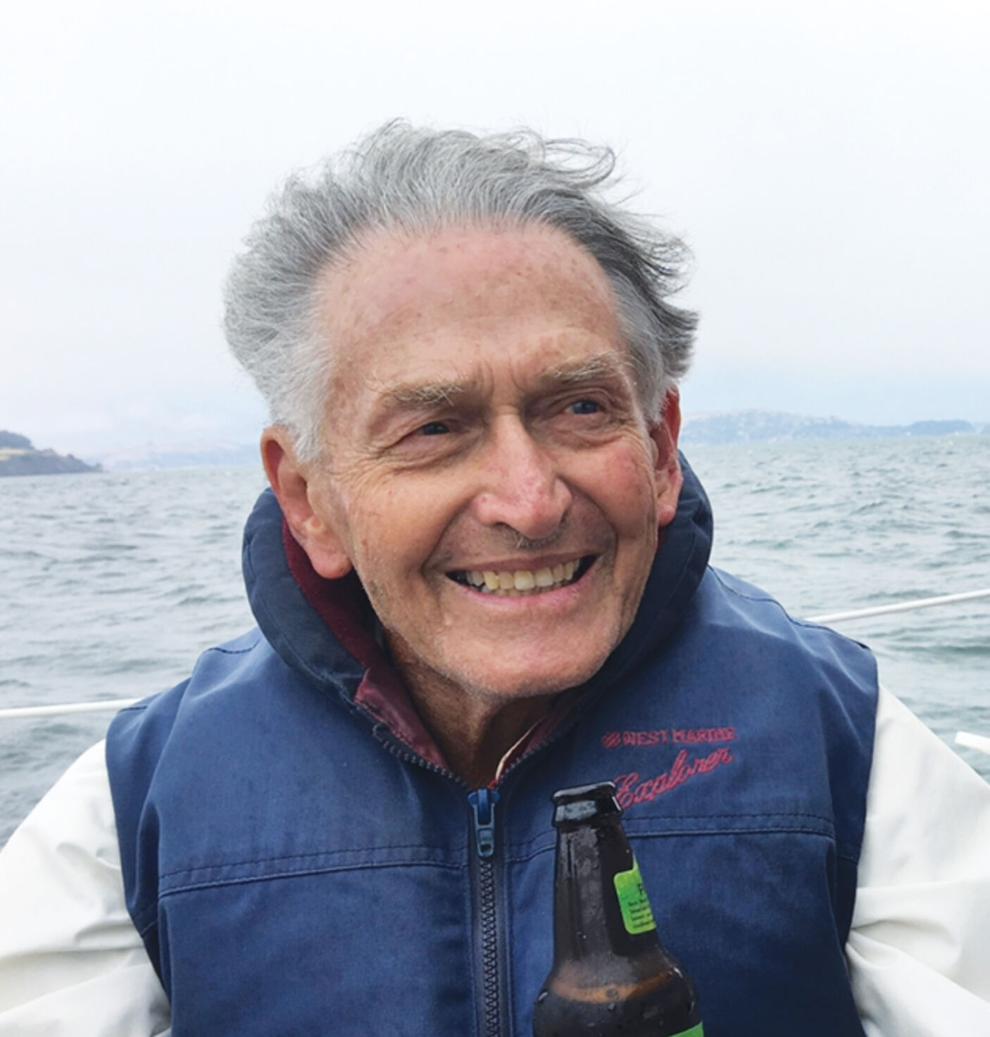 June 1, 1926 - December 15, 2021
Martin Walt passed away on December 15, 2021 after a brief battle with cancer. He was 95 years old at the time of his death.
Martin was born in West Plains, Missouri but spent most of his childhood in La Crescenta, CA, graduating from Glendale High School in 1944. It was there that he met and began dating his future wife Mary Estelle Thompson, whom he married in 1950. He served in the United States Naval Reserve from 1944 to 1946 and completed his B.S. in physics at the California Institute of Technology in 1950. He finished his Ph.D. in nuclear physics at the University of Wisconsin in near-record time, graduating in 1953. He spent three years working in New Mexico at the Los Alamos Scientific Laboratory. The rest of his career from 1956 to 1992 he was employed by Lockheed Missiles and Space Company where he held research and managerial positions. Main focuses of his career included atmospheric and plasma physics, trapped radiation, and space science. Post retirement, his passion for physics and love of new experiences led him to a new position at Stanford University, where he taught graduate courses, advised doctoral dissertations, and continued his research. Martin was dedicated to his field and received several honors and awards including a Wisconsin Alumni Research Fellowship, and an Atomic Energy Commission Fellowship. He was a Fellow of the American Physical Society and the American Geophysical Union and held leadership positions in both organizations over the years. He also served on advisory boards for several organizations, including NASA Space and Earth, the University of California, Berkeley, and the American Institute of Physics. In addition to dozens of scientific articles, he is author of Introduction to Geomagnetically Trapped Radiation (1994) and editor of Auroral Phenomena: Experiments and Theory (1965).
Besides his many notable accomplishments in the field of physics, he lettered in track and field in high school and college and set a pole-vaulting record at Caltech that stood unbroken for twenty years. He went on to become an avid tennis enthusiast. He loved the sport as both spectator and participant. He joined the USTA tennis team at Fremont Hills Country Club and competed there for many years. He also enjoyed sailing and won many local races. As the years wore on, he never gave up his pursuit of fitness and switched from running and skiing to swimming and hiking.
Martin was the epitome of the Renaissance man. He was extremely well read and loved classic literature, history and biographies of American and World leaders, with a particular interest in the Civil War and the American founding fathers. He had a love of poetry and could recite many poems by heart. He played both piano and guitar and practiced an hour a day well into his nineties. There was very little he could not do. He was a true handyman and was adept at carpentry, masonry, electrical wiring and auto repair. Martin led an active and full social life until the end and continued to participate in online research seminars during the Covid pandemic. During his ten years as a widower, he truly appreciated the companionship of quality friends. With so many talents and abilities, Martin was a treasure to his family and was always willing to lend a hand when needed and offer practical advice to his loved ones.
Martin was preceded in death by his wife Mary Walt (nee Thompson) of nearly 61 years, and his daughter Susan W Bryson. He is survived by his sister Dorothy Waugh of Millersville, Maryland and three of his children. Stephen Walt (Rebecca Stone) of Brookline, Mass., Anne Johl (Budge) of Olathe, Kansas, and Patricia Walt of Indianapolis, Indiana. He is also survived by 15 grandchildren, 11 great grandchildren, four nieces, and several cousins. Martin Walt was an ideal example of hard work, dedication, and great personal integrity. He will be deeply missed, but his memory will continue to be an inspiration to his family and to all who knew him.