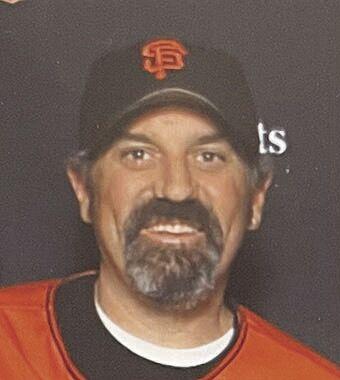 Mariano Antonino Tripiano, affectionately known as Mario to friends and family, passed away on Wednesday, April 21, 2021.  Mario was born on December 31, 1975, and grew up in Los Altos, California.  He attended Los Altos High School, going on to attend Chico State, Foothill Junior College, and Oregon State University (OSU) where he was a beloved member of the Alpha Tau Omega fraternity. As Mario would say, "it is always, and I mean ALWAYS, a great day to be an OSU Beaver."
 It was at OSU where he met Kerine, his wife of 15 years - best friend, partner in crime, every night is date night, and all around perfect match.
 After graduating with a degree in elementary education, he earned his teaching credential at University of Phoenix.  Mario, or "Mr. T" as he was known to his students, taught at Holy Family in San Jose, where he also coached girls softball; and also worked in the Jefferson and Hillsborough school districts.  Mr. T was that beloved once in a lifetime teacher, the one who made an indelible imprint on your life. He cared deeply about each and every individual student and their family, bringing laughter and authenticity as only he could.  Put simply, he was a touchstone. THE touchstone, really.
 Mario was also the kind of friend who genuinely cared.  He maintained friendships not only with former students, but his fraternity brothers and close childhood relationships.  People were important to him.  Even if you had just met Mario, it was an instant and genuine feeling that you had known him forever.  His spirit of fun was unstoppable, and highly contagious.  He had an ever present aloha spirit, with a love of Hawaiian shirts accessorized distinctively with a flower clip on his baseball hat.
 Mario was a San Francisco Giants superfan, and it would not be unusual to see him keeping the "official" scorebook in the stands with Keri by his side.  One Flap Down and Humm Baby to all!
Mario is survived by his loving wife, Kerine, his parents Tom and Mary Tripiano of Sunriver, OR, his brother Sereno "Reno" Tripiano, (Brian Cook), and sister Giovanna Tripiano Smith (Lou), and nephew Jackson Smith, uncle Frank Tripiano, cousin Emily Tripiano, as well as his mother-in-law, Hollis Nelson (Rick), father-in-law Doug Latham, sister-in-law Alison Ocampo (Randy), beloved nieces Teagan and Annemieke), brother-in-law Brandon Nelson, grandmother Betty Graves, and numerous beloved extended family members. He was preceded in death by his grandparents, and his uncle Joe Tripiano.
A Celebration of Life was held Thurs. April 28 at Cusimano Family Colonial Mortuary. Interment Alta Mesa Memorial Park, Palo Alto. 
In lieu of flowers, contributions can be made to the Mariano Antonino Tripiano Educational Adventure Fund which has been created to honor Mario. The fund will be used to support children's literature, sports and music as an ongoing legacy for promotion of the youth that he cared so deeply about. Please make checks payable to Charles Schwab and write in the memo line, "DAF The Mariano Antonino Tripiano Educational Adventure Fund." Send all donations to Berliner Cohen, LLP at 10 Almaden Boulevard, Suite 1100, San Jose, CA 95113. Please view/sign guestbook at: cusimanocolonial.com