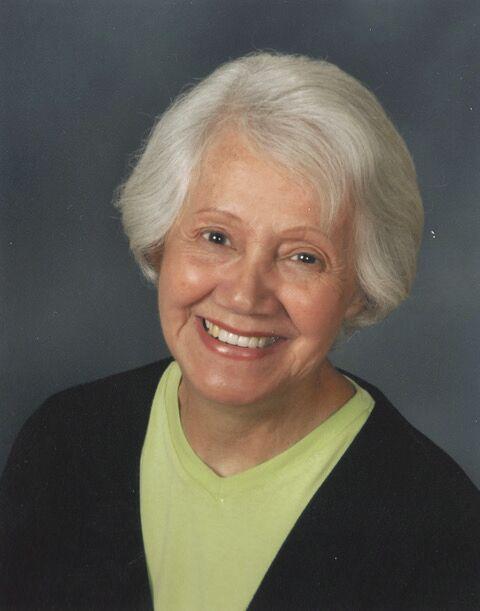 Maria Luisa Filippini, 91 of Los Altos, passed away peacefully, with family by her side, on Sept 17, 2021, in Stockton, California.
Maria was born in Matagalpa, Nicaragua on November 17, 1929.  Maria followed her childhood dream to come to the United States, specifically San Francisco, California, when she was 21 years old.
After a night of dancing at the Sir Francis Drake Hotel in San Francisco, she met Donald Filippini, the man who would become her husband of over 61 years. One could call it love at first sight or the international language of love, as the relationship began with Don teaching Maria English and Maria teaching Don Spanish.
Maria fell in love with the United States and was very proud to have become a US Citizen in May 1965.
Maria was a supremely gifted and talented dressmaker and fashion designer who spent her working years running a flourishing business. She could make anything, and no one could fit a garment like she could. She was a favorite to many ladies in Los Altos and the surrounding area. Among many priceless garments, Maria made the wedding gowns for each of her daughters and her son's brides.
Maria was a devoted mother to her five children, and eventually a grandmother, or as she was affectionately called "Tita", to eleven grandchildren. Maria was also able to meet and hold her great-granddaughter Avery who was born in July of this year.
Maria Filippini was preceded in death by her parents Enrique Pineda and Elisa Pineda de Cantarero, her sisters Aminta, Pina, Teresa, and Mercedes, her brother Rafael, and her husband Donald.
Maria is survived by her five children: Henry Filippini (wife Vera, and sons Brent and Garrett), Diane Smith (husband Michael and children Ashley (daughter Avery), Kyle, Allison and Megan), Tricia Kelly (and children Caitlin, Sean, Ryan, and Collin), Robert Filippini (wife Geri and son Nicholas) and Carla Filippini.  She leaves behind her brother Enrique Pineda and many nephews and nieces who all shared life with Tia (or Aunt) Maria and who all meant so much to her.
A funeral mass will be held at St Joseph Catholic Church in Mountain View on Saturday, November 13 at 11:00 am. Maria will be laid to rest next to her loving husband Donald Henry Filippini at Gate of Heaven Catholic Cemetery in Los Altos immediately following.
In lieu of flowers please consider a donation in Maria's memory to the Alzheimer's Association www.alz.org.