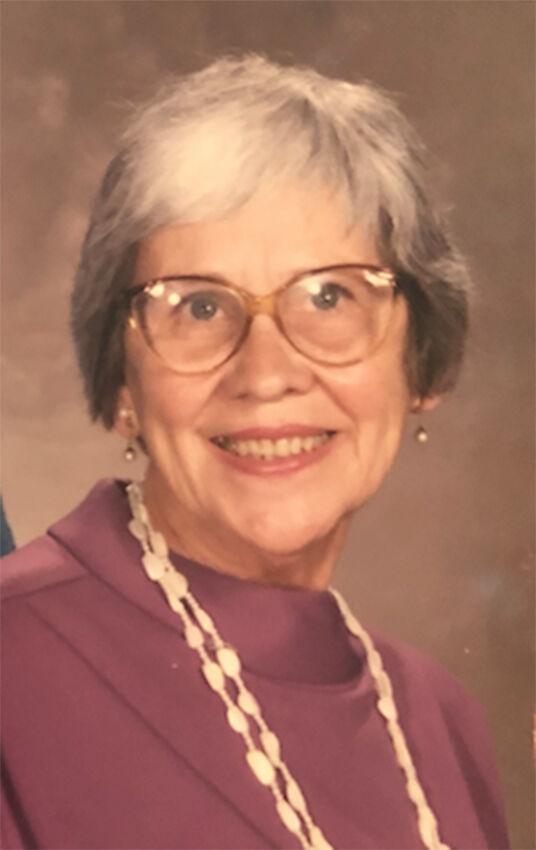 February 27, 1917- October 20, 2021
Jane Clare Hartl was born in Milwaukee, Wisconsin on February 27, 1917. On October 20, 2021 she moved to her new address in Heaven. She joined her parents, John and Elizabeth Hartl, her sister Sylvia, brother Alvin, and husband Richard Gross at this new address. She spent a happy youth in Milwaukee where one of her fondest memories was ice skating in Washington Park, once the tough Wisconsin winter set in. As if she had a choice, she also developed a fondness for those great Milwaukee beers. Even in her waning days she relished the idea of a liver sausage sandwich and an ice-cold pilsner! Somewhere along the road she acquired the nickname of plain Jane. She did indeed love the simple things in life. Warm sunshine, a splash in the pool, a talk on the phone, dinner with family or friends, and attending Mass. She was content. But meeting Dick Gross, falling in love, and spending a lifetime with him brought her to other horizons. After some early years in Madison, Wisconsin, her marriage brought her to Stanford University where her husband earned his Doctorate degree. Her daughter Kay was born there, prior to spending a few years in Tallahassee, Florida where the family grew with the additions of Elaine, Edmund and John. Her kids are all amazed that mom could manage four children with such grace and love. In 1955 it was back to Stanford, where Dick spent his entire career while the kids grew up in Los Altos and Los Altos Hills. Once the children were grown, Jane accompanied her husband all over the world where adventures brought them to Australia, Morocco, Uzbekistan, and all points in between. Her family grew as her children married and provided her with 6 grandchildren. And now those grandchildren have provided her with 6 great grandchildren.
Throughout all these travels and all the family growth, Jane provided the granite rock of love and faith. She never had a bad word for others, modeling the love so needed all around the world. She attended Mass daily whenever she could, blanketing her family and friends in the comfort of much needed prayers. One particular service she loved was coordinating volunteer lunch services at a Catholic retirement home, Villa Siena. So when she decided it was time to join a retirement home in 2010, it was a natural move to reside at Villa Siena, where she spent her remaining eleven years. She loved the staff there, and they loved her. She is and will always be loved by her children, and grandchildren, Jenny, Katie, Andrew, Matthew, Nikki and Christian. Her last few years were difficult as she was wheelchair bound after a fall. But she never uttered a complaint, providing us with examples of courage and grace. Special beneficiaries of this grace were her great grandchildren, Jaxton and Ariana, Jackson and Indy, Cole, and Linda.
Jane will rest in peace with her husband at the Gate of Heaven Cemetery in Los Altos Hills, while her soul enjoys the wonder of everlasting life. A Mass was celebrated in her name on October 28, 2021, 9:30 am at Villa Siena, 1855 Miramonte Ave. Mt. View, CA.