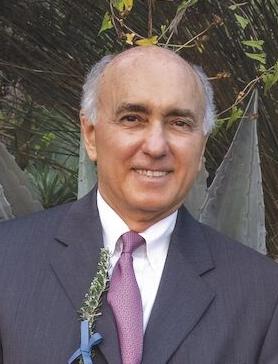 We are deeply saddened and heartbroken to announce that our dear and beloved father and husband, Ihab Abu-Hakima, passed into eternity on Friday, August 27, 2021 at the age of 66 after battling lymphoma since his diagnosis in February of this year.
Ihab was born in Kuwait City, Kuwait to a professor of history and a professor of archaeology, Ahmad and Aida, and spent much of his childhood moving around the Middle East, including Palestine, Jordan, Egypt, and Nigeria, before attending secondary school in England.
In 1973, he moved to Montreal, Canada where he attended McGill University and received his degree in Electrical Engineering as well as his MBA. There, he also met the love of his life and future wife, Biba Petrovic.
Tired of the icy winters, Ihab took his first job at Bechtel on a project in Saudi Arabia. In 1981, his work brought him to San Francisco, where he fell in love with the Bay Area and never left. He then spent the next 35 years working in the tech industry. He worked at both startups as well as companies such as HP and Silicon Graphics before serving as the CEO of Meru Networks and most recently as Co-Founder and CEO at Neutrino8.
Ihab was greatly loved by all who met him and his generosity, kindness, and care for others had no limit. He loved swimming, skiing, and most of all spending time with family. He was an avid music lover and traveler. During his life he visited every continent except for Antarctica! However, his favorite destination remained the Big Island of Hawaii. 
Ihab is survived by his wife, Biba, his two children, Claire and Alex, as well as his five sisters, three nieces, and six nephews.
He will forever live in our hearts and we will always miss him dearly. Words fail to express our sorrow.