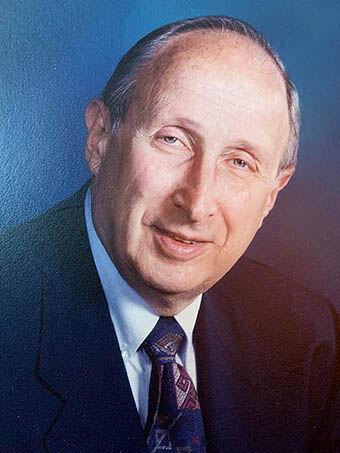 1930-2021
Born in Vancouver, Canada, to parents who immigrated there from Ukraine. Hy was a champion chess player and amateur photographer in his youth, as well as being an outstanding student. He married Myrna Toban, the love of his life, in 1953 and celebrated 65 years of marriage before Myrna's passing. The desire for a postgraduate education led Hy and Myrna to immigrate to the U.S. after they married, and Hy earned a Ph.D in Pharmaceutical Chemistry from the University of Wisconsin.
After a brief stint as an Assistant Professor, Hy worked in quality control at Miles Labs, Barnes-Hines, and Syntex. Hy and Myrna moved to Los Altos, California, in 1962. His brother Mort also settled in California, in Menlo Park, and the brothers stayed close until Mort's death in 2002. After retirement Hy became a member of the board at the Gideon Hausner school in Palo Alto and raised money for Technion University in Israel. In 2010 the Technion University honored Hy with an honorary Ph.D. Hy loved travel and with Myrna went to all the continents except Antarctica.
Beloved father to Leslie, Seth (Nancy), Laura, and Zale (Chloe), and super granddad to Jacquie (Gregg), Shannon, Megan, Daron and Brynna.
The family requests that donations in memory of Hy Mitchner be made to Mitchner Family Fellowship Fund at AmericanTechnion Society. http://www.ats.org/mitchner