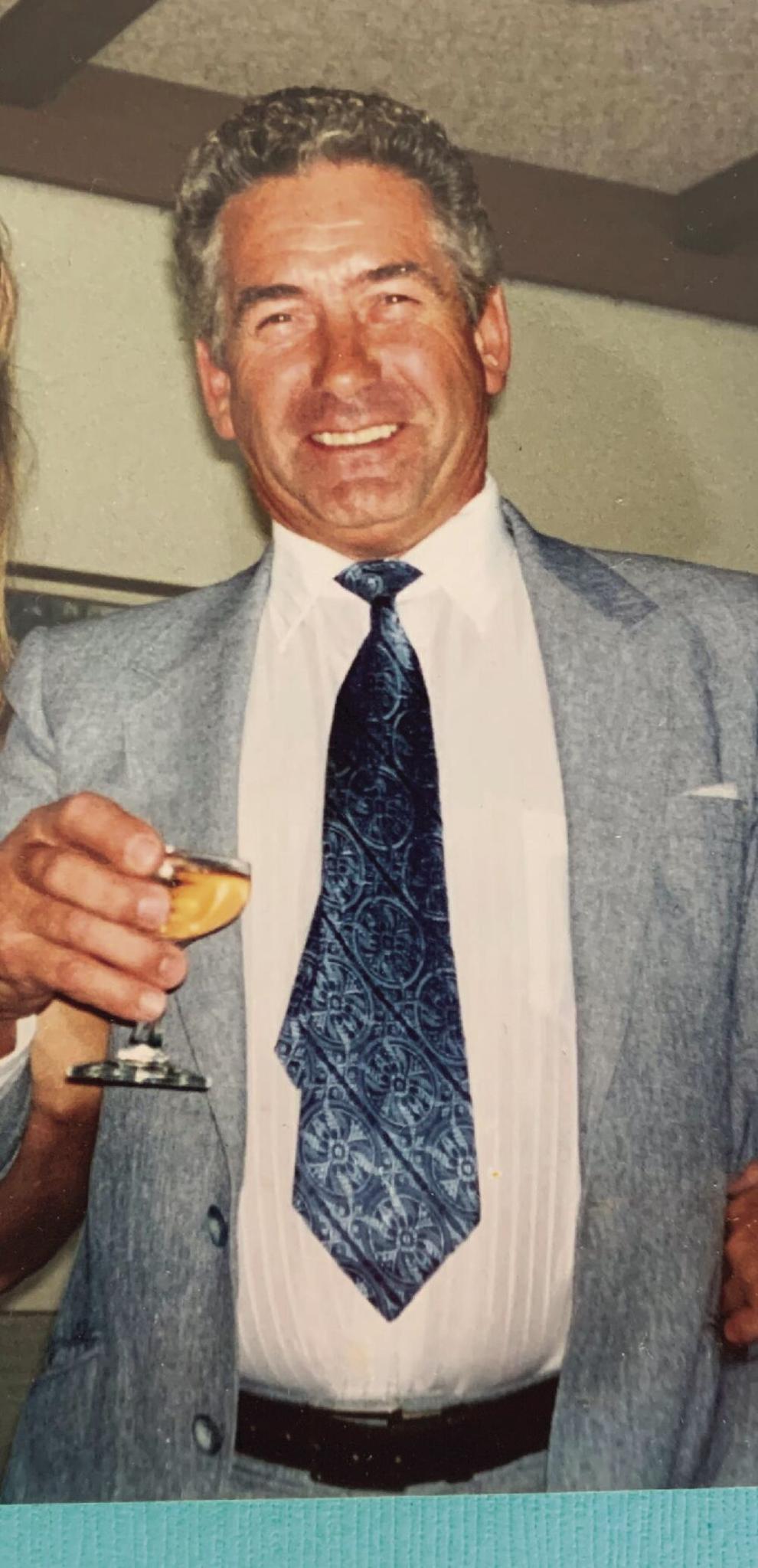 July 27, 1937 – January 5, 2023
On Thursday January 5th, 2023, family and friends suffered the loss of Helmut Peter, 85. Helmut was a loving husband, father, opa, son, brother and onkel, friend to many, and an overall superhero.
Helmut was born and raised in Gelsenkirchen Germany to Helmut and Hildegard along with his older brother Klaus.  Helmut wanted to be a fine pastry chef.  He worked for 3 years as an apprentice to learn the trade.  He worked +7 years in various bakeries in Gelsenkirchen, and a well renown coffee house in Essen while attending trade school.  After completing his Meister Brief in 1962 to become a Konditormeister, he accepted an offer to come to the San Francisco bay area and pursue his passion of baking.  He would chase the American Dream.   
In 1965, Helmut made the decision to remain a permanent resident of the United States and would later become a US Citizen.  In 1965, he met the love of his life Lorraine at a function held at the local German club and married in September 1967.  To no surprise, he baked and decorated their own breathtaking 5 tier wedding cake. Helmut's greatest pride became his family and daughters, Heidi (Geno) and Erika (Patrick) and later his two grandson's Quinn (14) and Jack (11).  They always made him smile which allowed you to see the gleam in his eye.  He taught by example what hard work was all about, the importance of ethics and integrity and respect for others.  He taught other life lessons such as locking doors, turning off lights and putting things back where you found them.  He kept his steadfast commitment to Lorraine as they navigated life's joys and challenges together.  They celebrated 55 years together until death did they part.  
It didn't take long for Helmut to build his rapport in the baking industry.  His most renown years were the 14 years at Hillsdale Bakery inside Petrini's and 23 years at Wilson's Jewel Bakery.  Helmut was proud to teach what he knew to those willing to learn.  He was always the first to arrive and never missed a day of work.  He kept an immaculate work bench and if you ask Lorraine, looked quite adorable in his bakery whites.  Helmut surprised his daughters every birthday with a unique masterpiece that made all their friends jealous. He was infamous for his Bienenstück (Beehive cake) and seldom arrived empty handed when gathering with friends.  
When Helmut wasn't baking, he enjoyed playing soccer in a local soccer club. His favorite soccer team was Germany's Schalke 04.  When his grandson's showed an interest in playing soccer, Helmut was often found on the back lawn, showing the boys his fancy footwork and how to work the ball down the field. He enjoyed watching all sports, from baseball to wrestling but preferred soccer and American football.  
Helmut may not have been 'rich' when it came to dollars, but he was certainly rich in character.  Despite his hard work and long hours, he always afforded his family opportunity for adventure.  He took his family to Germany to visit friends and relatives. Endless memories were made with weeklong trips to the snow, and weekend getaways to the lake, most always coordinated with family friends.  Weekend gatherings included music, food and drink and became the norm not the exception. He always welcomed an afternoon visitor to join him for a beer and discuss current events. 
Helmut will no longer be seen in his faded blue jeans, button flannel shirt or polo, and members only jacket; nor will he be found sitting on the porch overlooking his backyard with that gentle and content smile on his face, sipping his afternoon Henninger beer.  But he certainly will not be forgotten.  He touched numerous lives by his kindness and good spirit.  He was the true attestation to the American dream.
The family wishes to announce that there will be no formal funeral service. The family will host a celebration of life at a future date, yet to be determined.  Helmut's wishes were to have his ashes spread at sea where his adventures may continue endlessly.