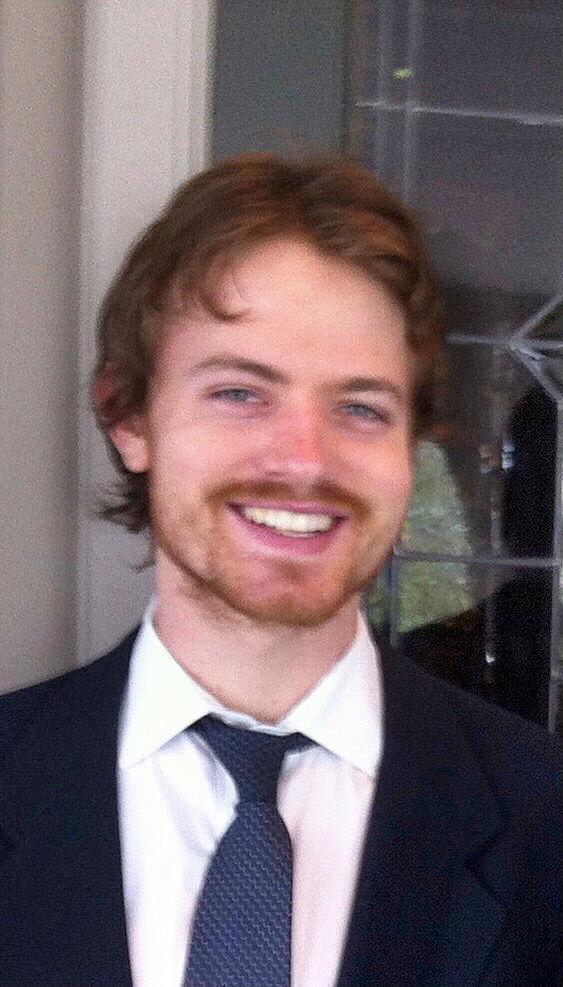 May 30, 1989–September 30, 2020
Finley was born in Denver, Colorado on May 30, 1989 to Elizabeth and George J. Still, Jr. At four months of age he moved to Seattle, Washington, and then on to the Bay Area in California in time to celebrate his 4th birthday. Whatever his age, Finley exhibited wisdom far beyond his years:
"Finley is an amazing person and the older he gets the more amazing people will realize he is." (4th grade teacher)
"Finley shows unadulterated brilliance." (9th grade physics teacher)
"It is amazing to see you go up against the greats like Freud and be dead right." (college professor)
Much more than any brilliance, Finley demonstrated love and compassion for his fellow man. If you were homeless and hungry on the streets in Hollywood and ran across Finley, he took you out for a meal and listened to your story; if you were in an abusive relationship and needed a safe place to stay, Finley's place was yours. If you had no money for rent and needed a home, Finley had spare room. If you were pregnant, unwed, and a recovering meth addict lucky enough to meet Finley in a Starbucks, you found a friend who would aid you through your pregnancy, hold your hand in the delivery room throughout labor and witness the birth of your first child. Finley tutored children in homeless shelters, he taught foster children how to play the guitar. Finley gave of himself to this world, but this world was a difficult place for him; creating music provided him a deep reservoir of solace, an opportunity for expression and for hope.
Finley attended Canterbury Christian School, Trinity School, Menlo School, Musician's Institute, Santa Monica City College, and California Institute of the Arts. He loved learning and studied music, computer programming, English Literature and art. He participated in the inaugural Entrepreneurship Program at Draper University and thoroughly enjoyed it; thanking Tim Draper he wrote, 'I find myself relating the moment to Draper Questions such as, "Why am I doing this?" and "What matters?"' 
Among the few possessions he had at the end of his life were the following books whose titles are included here because the books reveal more about Finley: And What Would You Say If You Could? by Haviland N. G. Whiting, The Gallows Pole by Benjamin Myers, The Smell of Rain on Dust by Martín Prechtel, Lao Tsu: Tao Te Ching, translated by Gia-Fu Feng and Jane English, Aesthetics and its Discontents by Jacques Ranciere and Plays by Anton Checkov.
Finley was always curious, always caring and always ready to lend a hand to a fellow human in need. He cared passionately about the rights of those oppressed here and abroad and about vulnerable children. He had no patience for hypocrisy. He wasn't much on small talk, but if you needed the small talk or if you were ready to talk about something meaningful, he was all in. 
Finley had physical ailments that medicine could not effectively identify the causes for or treat. Though those symptoms grew to include mental illness, Finley bravely continued to work very hard his entire life.
Finley had a smile and laugh that were like the morning's spreading sunlight. He had a rich sense of humor and enjoyed the comical in everyday life. He got beaten down by life, by a mood disorder and by a lack of understanding. He left us on September 30, 2020 in Los Angeles, California. He was, and is, so loved by his family:  by his beloved twin, George III and George's fiancée, Boriana Boyanova who was so kind to him; by his devoted brother John T., his adored sister Ellie; by his mother and father Elizabeth and George, forever humbled by him and honored to be his parents; and by his loving maternal grandparents, Billy Ruth and Finley Van Brocklin, for whom he was named. His family rest assured Finley entered the comforting arms of God the Father and Jesus, and was welcomed to heaven by his paternal grandparents, Zenaide and George J. Still, MD, who delighted in him. A small outdoor service led by Frank Vanderzwan of Menlo Church was held on October 14, 2020. We miss Finley, we miss his humor, we miss the depth of his character and we miss the unique and extremely perceptive insights he brought to any and all discussions on any topic. We trust he is in God's hands and is in full health.
A retreat center for extended stays offering community, life skills lessons and various therapies including music therapy and art therapy is being established in Finley's memory. In the meantime, if you would like to make a gift in his memory, please consider Compassion International, International Justice Mission, Musicians On Call or a charity of your choice.