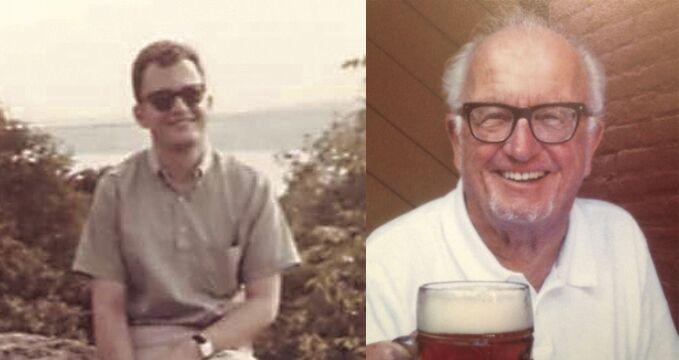 January 30, 1933 - November 12, 2021
Paul Kronfeld was born in Vienna, Austria on January 30, 1933 and passed away at the age of 88 on November 12, 2021. After finishing high school in Vienna, Paul came to the United States for college. He received his BA at Wesleyan University and his MD at Columbia University of Physicians & Surgeons in New York City. In 1960, Paul briefly returned to Vienna to marry his high school sweetheart, Lili ("Gigi") Haeussler. In 1966, after his internship and residency, Paul moved his family to California where he was appointed Chief of Anesthesiologists at the US Public Health Service in San Francisco's Presidio. In 1968, Paul and Lili moved with their two daughters to Los Altos. Paul served as a staff anesthesiologist at El Camino Hospital in Mountain View for 30 years until his retirement in 1998.
Paul had numerous outside interests. He was an instrument-rated private pilot and flew his Cessna 182 all over the US, Canada, Mexico and the Caribbean. Paul miraculously survived an engine failure at 5000 feet resulting in an emergency landing from which he escaped unscathed.  A member of the Los Altos Golf & Country Club, Paul was an avid tennis player. His favorite partner was his patient daughter, Barbara. On the court, Paul said, "yours", meaning "you run down that drop shot!" Paul played tennis until he was 85 years old. In his younger years, Paul raced his 420 sailboat in the cold waters of the SF Bay, capsizing frequently. An avid card player, Paul was a tournament bridge player achieving the rank Life Master. A strong believer in physical fitness, Paul could be seen at the YMCA gym almost daily until Covid-19 shut the doors.
Most of all, Paul enjoyed spending time in Tahoe where he and his family and friends spent summers boating and hiking, and winters skiing. Paul also enjoyed travelling back to Austria for family visits.
Paul enjoyed art museums, books (biographies, history) and good movies. But music was his greatest love. His musical taste was universal, ranging from opera (Wagner, Mahler) to Broadway shows, pop, jazz, and rock. Paul was quoted as saying, "Good music nurtures the mind and soul." 
Paul and Lili were married for 55 years. Paul was proceeded in death by his wife who passed away in 2015. Paul is survived by his daughter, Claudia Kiachian, and her husband Jerry, and daughter, Barbara Wilbur, and her husband Dave; his three beloved grandchildren, Tori, Tommy and Jack Wilbur; his sister Ellie Andrews in San Gabriel; sister-in-law Dancica Haeussler in Vienna, and his nieces, nephews, and cousins in Vienna and California. The family would like to thank his special friend, Peggy Austin, for her love and support. A private family celebration of life in his honor is being planned. Memorial contributions may be made to the El Camino Health Foundation or the American Cancer Society.