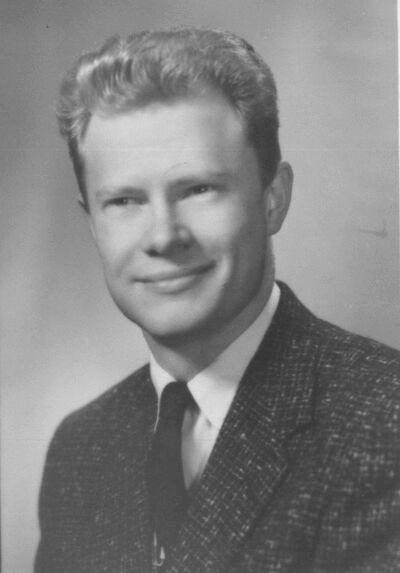 Dr. Barth Holt Black, 89, of Cedar Park, Texas, passed away on September 12, 2021.  He was born on August 26, 1932, in Fillmore, Utah, to Golden Holt Black and Loa Baker Black.
Barth spent his youth in Delta, Utah, and graduated as class President, Class of 1950 from Delta High School.  He attended the University of Utah from 1950 to 1953 and was proud to be a Ute.  In 1957, he graduated from the University of Pacific School of Dentistry.  Barth proudly served his country as a Captain in the United States Army Dental Corps from 1957-1959.
After serving in the Army, he opened his own dental practice in Mountain View, California and Los Altos, California, from 1960-1993.  In 1994, he retired and moved to Portland, Oregon where he lived until 2004.  At which time he moved to Cedar Park, Texas, where he lived until his passing.
Barth was extremely active in his church and was an ordnance worker in the LDS Temple in both Portland, Oregon and San Antonio, Texas for over sixteen years.
He enjoyed reading, collecting information on various subjects, making and flying model airplanes, and playing tennis.  Barth loved music, listening to his records for hours at a time. 
Barth will be greatly missed by his family.  He leaves behind his wife, LaVerne Black; children, Kevin Black, Mike Black and wife Alanna, Scott Black, and Renée Black; grandchildren, Jason Kitchens, Casie Dekker and husband Josh, Michael Black and spouse Brittany Chiodo; great grandchildren, Kaylee Snow, Brigam Dekker, Jaren Dekker, Caitlynne Dekker, and Brynlee Dekker and  Payton Black; sisters, Loabelle Black Mangelson-Clawson and Golda Black-Fournier and husband Richard; as well as, numerous nieces, nephews, and other extended family.  Barth was preceded in death by his parents, Golden and Loa Black, son Bryan Black and grandson Kevin Jade Black.
Visitation will be from 1:00 pm to 2:00 pm with the funeral service at 2:00 pm Wednesday, September 22, 2021, at Beck Funeral Home, Cedar Park, Texas.  Graveside services will be at 9:45 am Thursday, September 23, 2021, at Fort Sam Houston National Cemetery, San Antonio, Texas.
Arrangements under the direction of Beck Funeral Home, 1700 E. Whitestone, Cedar Park, Texas 78613 (512) 259-1610. On-line guest registry at www.beckchapels.com.