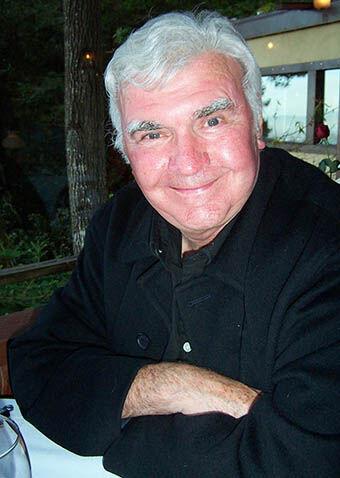 Born in San Francisco, beloved son of Earl Ellison Sr. (deceased) & Maxine Ellison (deceased), brother of Earl Ellison Jr. (deceased) & Pauline Peck (deceased).  Duane lived most of his life in Palo Alto where his father Earl Ellison Sr. had opened a family business in 1929 that later came to be known as Ellison's Body Shop. Duane worked as a car detailer at the family business before becoming a full time Artist. He also worked briefly for the City of Palo Alto as a commercial artist.
He attended Jordan Junior High School, Palo Alto High School and San Jose State University and later completed more studies at Chouinard Art Institute in Los Angeles. He also was a member of AMICA due to his extensive collection of musical instruments. Duane formerly entertained his AMICA friends in his home. He had wonderful parties with live music.  Duane was especially fond of Ragtime music, music of the twenties, thirties & forties & the old classic movies.  He also had a wonderful sense of humor & an eye for details. He was an excellent Artist.
When Duane was living in his home in Palo Alto, he lived with his roommate, Dan Stofle, for over 40 years along with his fulltime caregiver, Steve Fargie, who moved from Australia to take care of Duane. He loved dogs and always had dogs in his life.  Dan & Steve bought Duane a miniature Australian Shephard puppy named Matilda. She was a significant faithful comfort for Duane always sitting on his lap or laying on his bed.
Duane was very fond of his cousin Beverly Price (deceased) & her husband Carl (deceased).  He was frequently visited by his niece Cheri-Ellison Carroll & his Great Nephew Michael Beer & Michael's two sons, Aaron & Allen.
Special thanks to the Staff @ Sunrise of Burlingame for their endless hours of love & care for Duane. We are also grateful for the Staff @ VITAS Hospice for their care.  A very special thanks to Duane's caregiver, Steve Fargie, who spent immeasurable years caring for his friend Duane.
Services will be held at Alta Mesa Memorial Park on Friday, May 7th @ 11:30am.