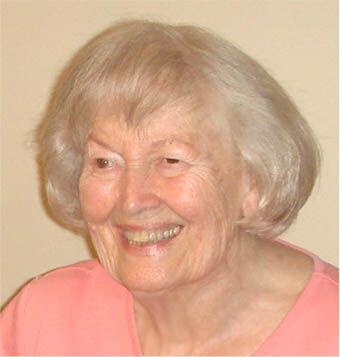 Barbara Endlich made her home in Los Altos for almost 60 years. She passed away peacefully at the age of 91 due to complications of Dementia on March 17, 2021. Barbara was born in Chicago, Illinois, July 29, 1929 to Everett McMann and Alice (Brewer) McMann who had each settled in Chicago from Iowa and Indiana after finding work in the big city. Barbara spent her childhood years exploring her South Chicago neighborhood.
Barbara enjoyed school and was a popular student who was elected to the cheerleading squad. In her high school years, she and her girlfriends spent summers at the Chicago beaches on Lake Michigan where they developed such dark tans that they shocked the neighbors.
After graduating from high school (Hyde Park High School), Barbara enrolled in the University of Chicago. While working as a secretary in the School of Sciences and Engineering to help pay for her education she met a young graduate student, Roy Endlich, a former Army Air Corps officer freshly separated from military service, who was pursuing graduate studies in Meteorology. They were married in 1946. The following year, Roy was recruited by Pan American/Penagra Airlines to move to Buenos Aires, Argentina to assist the South American airline industry.
The couple moved back to the US in 1950 and settled in Bedford, Massachusetts where they started their family. Roy worked in Boston and did consulting work for the US Air Force. Barbara was a stay-at-home Mom until the children were all in school and then did volunteer work at the local hospital.
In 1960, an opportunity to move to California brought the family to Los Altos. In the beginning, Barbara missed the changing of the seasons and winter snow. She planted Liquidamber trees in the front yard which gave her a taste of the fall colors of New England. She participated in PTA at Almond Elementary and Covington Junior High School until her children went on to Los Altos High School. During her 60 years in Los Altos, Barbara devoted many hours to volunteer work including jobs at El Camino Hospital and Mountain View Community Services where she and many other volunteers refurbished dolls and made doll clothes to be given as Christmas presents of girls of needy families.
In her senior years, Barbara enjoyed babysitting her grandchildren and particularly enjoyed hosting them after school for snacks and homework. She also studied flower arranging at De Anza Community College and was a volunteer floral decorator at Filoli Mansion. She often joked that she never met a homeless tree or plant that she didn't want to adopt.
Barbara was predeceased by her husband of 50 years, Roy in 1996 and is survived by her children Brian Endlich (Lily) of Fairview, Diane Endlich (Richard Sherrill) of Los Altos, Sharon Hildebrand (William) and her grandchildren Rachel Hildebrand, Devin Hildebrand and Lucas Sherrill.