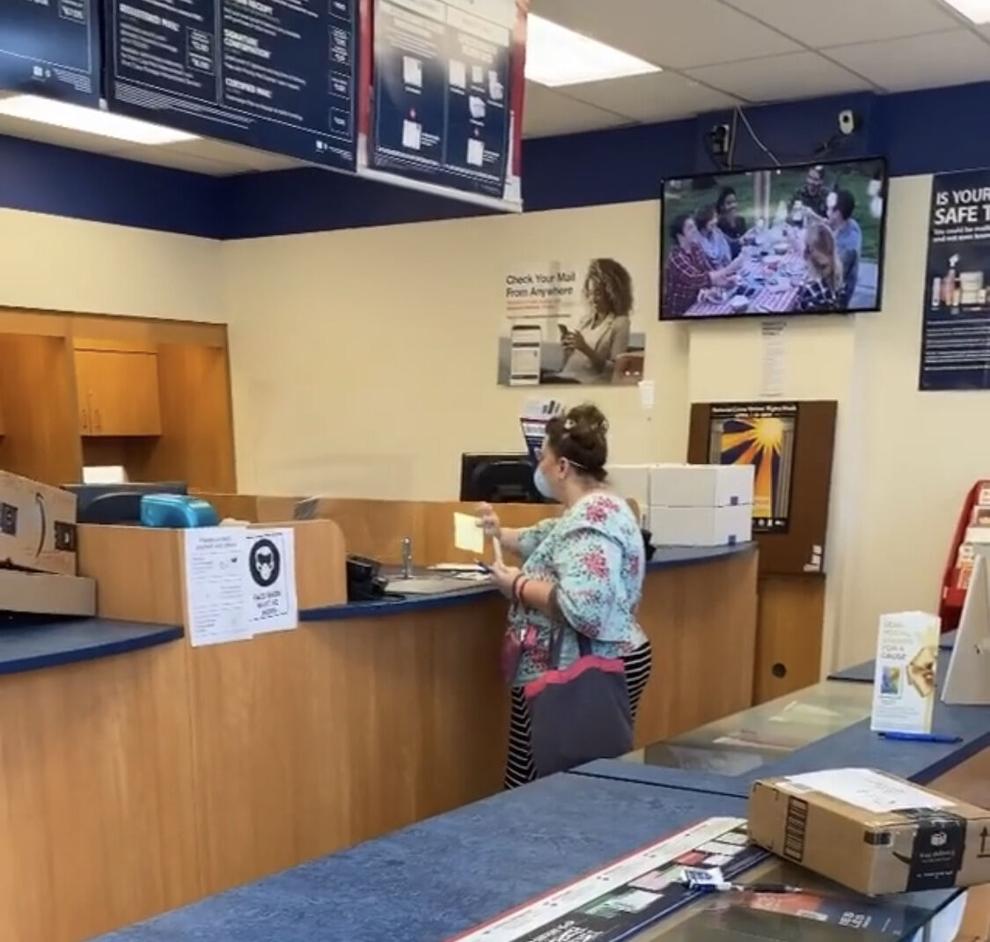 A video showing a white woman using racial slurs toward an Asian employee at a Los Altos post office has been circulated widely on social media since it was uploaded Thursday (July 23) on Instagram.
The video, shot at the Main Street post office, has more than 17,500 views as of Monday. It begins with a woman at the counter yelling at an employee.
"Can't you just do your job? It's simple," she said. "I've been in this country 38 years. I think I know what I'm doing."
Then, the woman mutters "c**nk" under her breath, which the person filming and others in the store immediately objected to.
After the employee returns with the woman's paperwork, the woman – wearing a mask, light blue garment and a striped skirt while carrying a dark blue duffel bag – calls the employee a "b**ch," repeats the racial slur much louder and storms out of the store.
Other customers were verbally displeased throughout the recording, with at least one person heard calling for police. A Los Altos Police Department spokesperson said that officers were not sent to the location.
The Town Crier has reached out to the U.S. Postal Service and the person who filmed the video for additional comment.
The full video can be viewed here. (WARNING: use of profanity and racial slurs).