Buoyed by overwhelming resident support, the Los Altos Hills City Council Thursday bypassed an automatic license plate readers, or ALPRs, pilot program and unanimously agreed to approve full-scale deployment of the technology throughout town.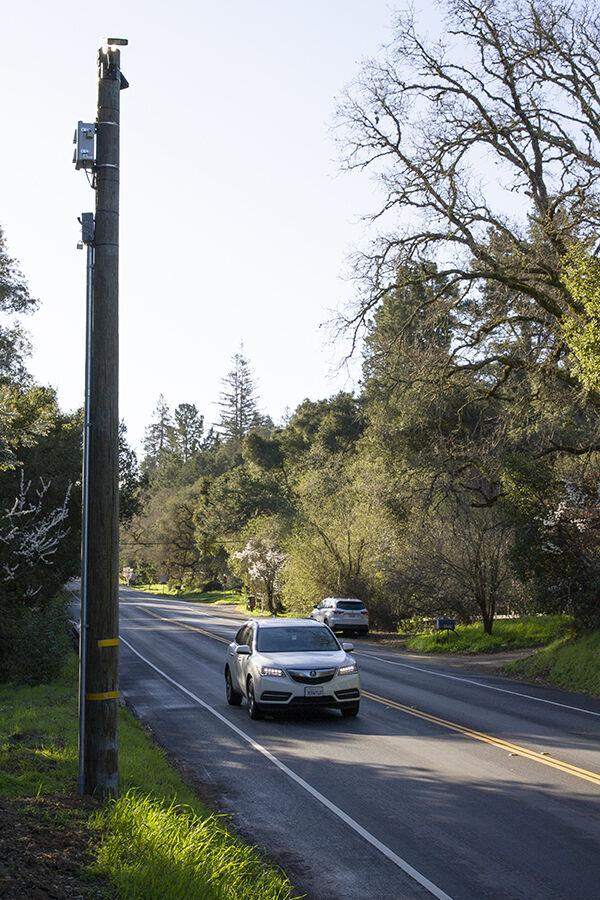 "People might have seen that I was a little hesitant about this or skeptical of doing this, and through interactions with residents and their thoughtful comments, I've been completely won over now," Councilmember Lisa Schmidt said. "I think we ought to do this, and I think we ought to do this full scale."
"Let's get rolling," Councilmember George Tyson added.
The council directed staff to complete research of potential ALPR vendors and to solicit expert feedback, including some from the Santa Clara County Sheriff's Office, concerning the best locations for mounting cameras and how many might be needed to fully cover all town exits and entrances.
According to an overview of the ALPR policy town management analyst Cody Einfalt presented Thursday, residents will be able to opt out of the program to prevent the systems from recording their license plates. There also will be rules about how long data can be stored, and access to it will be limited to specific law enforcement investigations conducted by deputies trained in ALPR use; whichever vendor the town selects will not have access.
Concerned about rising burglary rates, residents, led by Rajiv Bhateja, have pressed for ALPR installation. Bhateja previously estimated the project would cost the town either $150,000 per camera as a one-time cost or $2,500 per camera per year for a subscription.
Of the 16 people who spoke during the public comment portion of the agenda item, only resident Anand Ranganathan urged the council to reject the current ALPR policy. At the council's Feb. 18 meeting, he delivered a presentation opposing the use of ALPRs. On Thursday, Ranganathan expressed concern about treating nonresidents, including Los Altos residents his children play with, as "second-class citizens" because their families' license plates will be recorded. He also worries about potential data leaks.
"This policy as it is written is insufficiently protective of individual residents' privacy. That has been promised previously," Ranganathan said. "It does not place any responsibilities on the town or the vendor – only on the sheriff, who's the only one participant in this whole process."
Hills resident Maria Caffey was among those who want a robust approach to security in town through the use of ALPRs.
"It's a proven technology and it's already in use all over the Bay Area," she said. "Let's give the bad guys a little credit. If you install license plate readers at only a portion of the entrances to the town, then they'll just have to drive through the (areas) that don't have the readers."