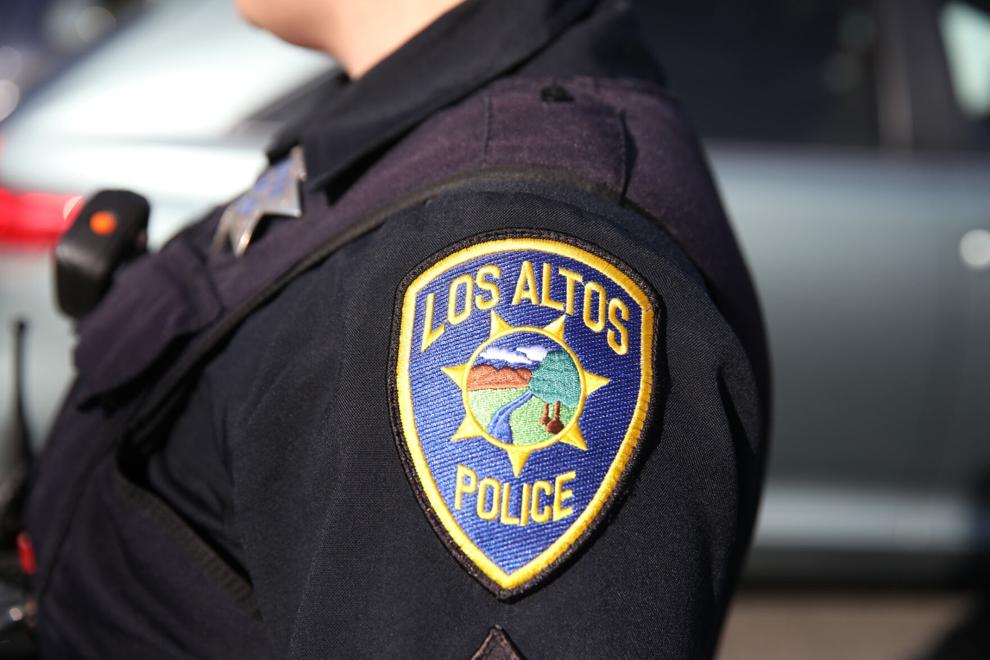 The Los Altos City Council at a meeting Tuesday (Sept. 8) indicated support for creating a citizen task force to explore, discuss and make recommendations on the school resource officer program and a process for handling complaints against officers.
The council also directed the city manager and police chief to expedite the process of collecting police stop data under the Racial Identity and Profiling Act and commit to more frequent training for police officers.
Council members discussed their reactions to a policing town hall in July, during which residents brought up their experiences with the Los Altos Police Department and voiced suggestions for improvement in the wake of a national reckoning over systemic racism and police brutality.
Mayor Jan Pepper and Vice Mayor Neysa Fligor created a report documenting 10 themes from the town hall. Council members were open to a task force that was limited in scope to discussing the two aforementioned themes, but they stopped short of considering more substantial actions such as cutting or readjusting the police department budget and using social workers instead of police officers to handle mental health calls. Pepper and Fligor were tasked with defining the scope of the task force for the full council to approve in a future meeting.
The council had previously considered forming a citizen task force at a June meeting but was not ready to vote on the item. Instead, they opted to hold a town hall forum to better understand the issues. 
Shedding light
Councilwoman Jeannie Bruins was struck by two Los Altos High School teachers who spoke up at the town hall claiming to have witnessed negative interactions involving police on campus.
"What they said was disturbing to me," Bruins said. "It was more disturbing than what we heard from students or past students. And that's because, what they said to us — they have a responsibility. Why weren't they reporting this? Why weren't they going to (Los Altos High Principal) Wynne Satterwhite? If you don't say something, we can't fix things."
Bruins, like a majority of council members, rejected proposals to have the task force address a broader scope of issues outside of SROs and police complaints. But she credited the town hall participants for bringing the specific issues to light.
"Because they came and spoke up, these are what's changed," Bruins said. "Let's give them the two wins. If (the task force) is an effective way of getting things done, we can then look at it and add another task on there."
In the report prepared by Pepper and Fligor, both City Manager Chris Jordan and Police Chief Andy Galea signaled an openness to terminating the SRO program "should the input indicate that the community and school administration are not supportive of it." But during the meeting, Jordan shared a conversation that he and Galea had with Mountain View Los Altos Union High School District Superintendent Nellie Meyer and Satterwhite a few weeks ago. According to Jordan, Meyer said there have been no complaints issued against the city's one SRO. Satterwhite added that the problem is not that the SRO is on campus too much, but that the SRO is not on campus enough.
"If the SRO were on campus more, the students would have the chance to get to know the officer better, and that would be beneficial to the student, the officer and the community," Satterwhite said, according to Jordan.
The administration's view differed with those who Jordan said sent emails to the MVLA board requesting that SROs be removed from high schools. Current and former students who spoke up about SROs at the town hall described how the presence of officers on campus made minority students feel uncomfortable and unsafe.
The council's desire is that the task force, which they hope consists of a variety of age groups, races and opinions, can research and come up with findings on the necessity of the program.
Other items
The proposed task force also would look at better ways to take complaints regarding alleged police misconduct. Commenters during the town hall called for a system that allows for complaints without contacting the police department. Jordan and Galea, in the report, said the city could contract with a third-party vendor for an anonymous tip line, an ethics hotline of sorts to field complaints or concerns.
There was wide consensus for the city to accelerate the process of releasing data under the Racial Identity and Profiling Act, which requires that Los Altos report expanded police stop data, including the reason for each stop, by January 2022. One complaint of police stop data released by the city earlier this year was that it was not comprehensive enough to draw substantive conclusions.
Jordan said the cost of upgrading the city's systems to be able to report such data would total approximately $250,000. But he and Galea agreed that the city should move forward on the process as soon as possible.
Galea also voiced support for initiating additional training for officers in areas such as unconscious bias and diversity.
"Absolutely, it's something that I support," Galea said. "We can implement a variety of training and certainly in some of the areas that have been expressed as areas of concern."
Staff costs
Still, the council grappled with how much time and effort to delegate to policing reform, which some residents who provided public comment didn't believe was an issue.
"We're one step too far," responded Councilwoman Anita Enander when Pepper proposed adding mental health calls to the list of items for the task force to consider.
Jordan said creating a task force, which would be subject to Brown Act open-meeting requirements and operate only in publicly noticed sessions, would require a few staff members — including somebody fairly "high up" — diverting their time to engage with the group and manage the project.
"But if this is a council priority to engage the public, we would move the staff around to do this," Jordan said.