When Daniil and Divya Reouk moved back to the Bay Area in 2015 after a stint in Los Angeles for medical school, they started house hunting in the south Los Altos area. Daniil, who works in corporate finance, and Divya, a newly minted doctor, were looking at just a few houses that might fit their budget, and knew that they might need to pick a fixer-upper and slowly work on it over time.
When they spotted a Grant Road farmhouse with accessory dwelling unit potential for visiting family from overseas, they were intrigued by its possibilities. But committing to a historical house, it turns out, involves a lot more than gradual updates over time. Their work on the house at 1365 Grand Road ultimately led to recognition from the city, which honored them with this year's Historic Preservation Award for "commitment to historic preservation and diligent compliance with the Secretary of the Interior's Standards for Historic Preservation." The award recognized not just the specialness of the house, but the epic scope of their project as it stretched from months to years.
A house with history
"The house itself was in really bad shape," Daniil Reouk said. "It was owned by one family since it was built in 1913, when it was a farmhouse on a large apricot farm that extended all the way from Grant Road to Highway 85 – a large chunk of south Los Altos was the owner's apricot farm. His name was Holt."
The Holt home was located in the midst of what was once a 900-acre ranch, cultivated from the 1850s onward with grain and fruit orchards and subsequently subdivided lots. When the Holt family purchased the land in 1913, grandson Ronald Holt noted in an oral history, only two other houses were yet located along the length of Grant Road. Although orchards persisted around the house, Oliver Holt, the first owner, worked as a theater projectionist and mail carrier, and his son Donald Holt also worked as a mail carrier and in construction, in addition to military service.
The Reouks hired an architectural firm to prepare a historical resource evaluation of the property, investigating its significance and eligibility for the Mills Act, a preservation incentive program. The house is also included in Los Altos' Historic Resources Inventory. The two-story, wood-frame house, finished with unpainted wood shingles, boasts a gable roof with lower shed and projecting bay roofs, with an overall style reminiscent of both the Shingle style (1880-1900) and the Craftsman style (1905-1920s). Its projecting eaves with soffit boards, exposed purlins and decorative shingles would warm the heart of an ardent preservationist, but the unusual brick sill and river-rock base along the western end of the house catch the eye of even a casual onlooker.
Thanks to the home's Mills Act application, the Reouks have a lengthy report on the home's history. The Holt family initially inhabited the farmhouse and then retained the property but rented it out, splitting it into upstairs and downstairs apartments. There lay the first challenge for the Reouks when they purchased the home.
"To get a mortgage and buy it, we had to demolish the (apartment divider) wall at our own expense," Reouk said. Other challenges were obvious – "The heating was original, the electrical was knob and tube, barely working; it was not much of a livable house. But I was really excited about it."
The $2 million house had been on the market for a while when they found it, on a relatively busy street and with no potential as a developer's teardown due to its historical status. The Reouks wanted to remodel the house's interior and rehabilitate or replace windows and shingle, brick or stone where necessary on the exterior, as well as replace the mechanical, electrical and plumbing systems.
"We were half-brave, half-foolish," Reouk said. "We were really fascinated by the architecture, really loved the old garden that is behind it, with a huge oak tree at the back, a big oak tree at the side and a huge redwood tree in the middle of the garden. We felt like we could really feel the connection to the house."
They originally planned to exclusively remodel the interior and hoped to move in within six months of buying. That didn't go as planned. They discovered fairly quickly that the house's old brick foundation presented a major earthquake question mark. Although it was built not long after the 1906 earthquake, with some good supports, and had survived the Loma Prieta quake in 1989, the contractors who visited balked at working on a potentially unstable brick foundation. After bouncing back and forth between the city and various contractors for ideas, a structural engineer convinced them they needed to rebuild a foundation if they wanted to be sure the house would survive the next major earthquake.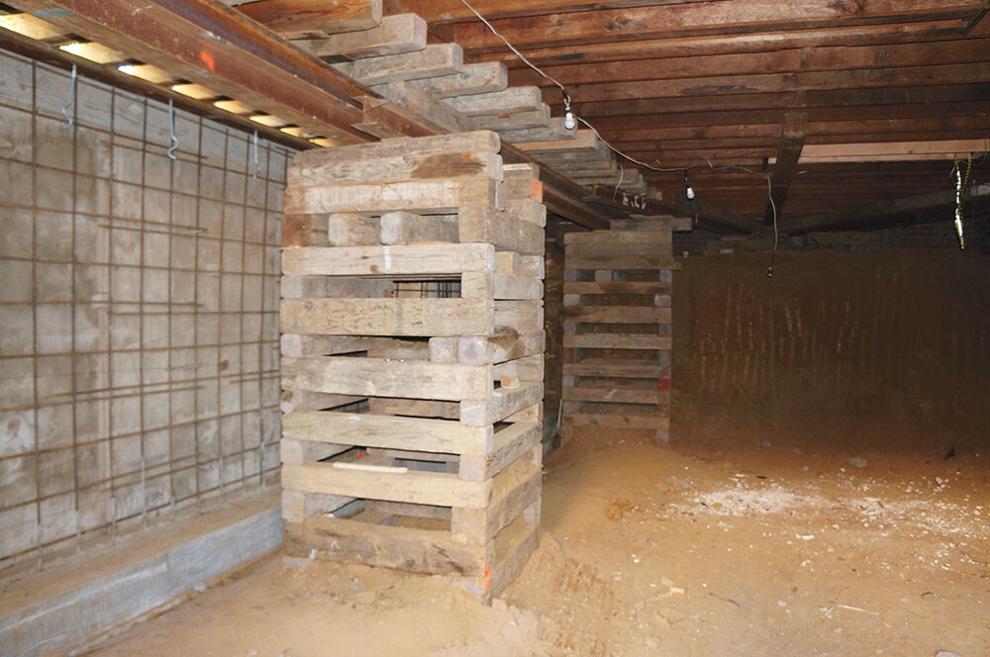 Rebuilding from below
"Rebuilding the foundation is a huge endeavor. It's a little bit of a nightmare," Reouk said. "There was that river-rock stone that covers the front of the house and the side of it, which is a historically relevant feature, and that stone was tied to the original foundation. If you were to dig around that, that stone will not be supported and is going to fall."
Ultimately, the Reouks concluded that if they were rebuilding the foundation, they might as well dig it out and build a basement at the same time, adding space to the 2,400-square-foot house that would have value in the long run. It took nearly 10 months to get permits from the city. They were on a tight budget and trying to manage contractors themselves rather than hiring an architect as coordinator, which did not smooth the permit process. Finding a team that could handle the rescoped, relatively complicated foundation project, which involved levitating the house into the air while excavating and pouring a new concrete foundation, also caused a project delay – and budget increase. Ultimately, the six-month timeline grew to four years, with 10 months of permitting, a year and half of foundation work and another year and a half to rebuild the house from the inside.
"We took it down to studs and tried to re-create the Craftsman features of the house, large windows and framing around the doors and windows," Reouk said, describing the unusual wood windows characteristic to the house and the laborious process of removing, saving and then faithfully replacing stairs from the home's many entries with help from detailed drawings. An experienced mason had to catalogue, move, store and then replace the river-stone facade, individually numbering and labeling the stones and testing dozens of grout mixtures to find a color that matched the original used more than a century ago. After striking out repeatedly, they discovered that sand unearthed from around the house during the excavation provided the crucial yellowish tone from the past.
The Reouks started this saga living in an apartment in Mountain View – but as they ran out of money, years into the process, they decided to move onto the property, fitting the couple and their two kids into the one-room ADU-like space the Holt family had built in the detached garage. Reouk noted that his family likes to travel and has benefited from a learned perspective that in other parts of the world, as well for many in U.S., a family sharing a 300-square-foot space is not unusual.
"We thought, 'Other people live like that. It's not a huge deal. It's not comfortable, but it's doable,'" Reouk said. "It had a bathroom, which was a good thing, but it didn't have a kitchen, so we put a sink outside. We somehow survived."
After a year and half of getting by in the garage, they moved into the house as work continued in its basement and yard, which wrapped up earlier this year. Ultimately, their $400,000 budget for renovation tripled and they gained experience with recruiting contractors from as far as Santa Cruz and Salinas to do specialized work on a budget.
The city's role
The city's historians intermittently traverse Los Altos doing windshield surveys in neighborhoods the city has identified as being historical to identify properties with potential to become landmarks in partnership with their owners. Margo Horn, a member of the Los Altos Historical Commission, said the city wants to encourage and applaud residents who value the history of the city.
"Los Altos is a very young city – it was established in 1952 – and when there's development here, it's easy to just bulldoze historic resources. We need to balance building for the future with preserving our historical resources," Horn said.
Homeowners willing to do that work can receive a tradeoff, in the tax deduction that comes with Mills Act designation. But others can be part of the historical inventory without the Mills Act. Any property more than 50 years old might qualify, and the commission emphasizes that a historical home should still be a comfortable, livable house, Horn noted. Historical preservation focuses primarily on external aspects of a house, particularly those visible to the larger community from street-side views.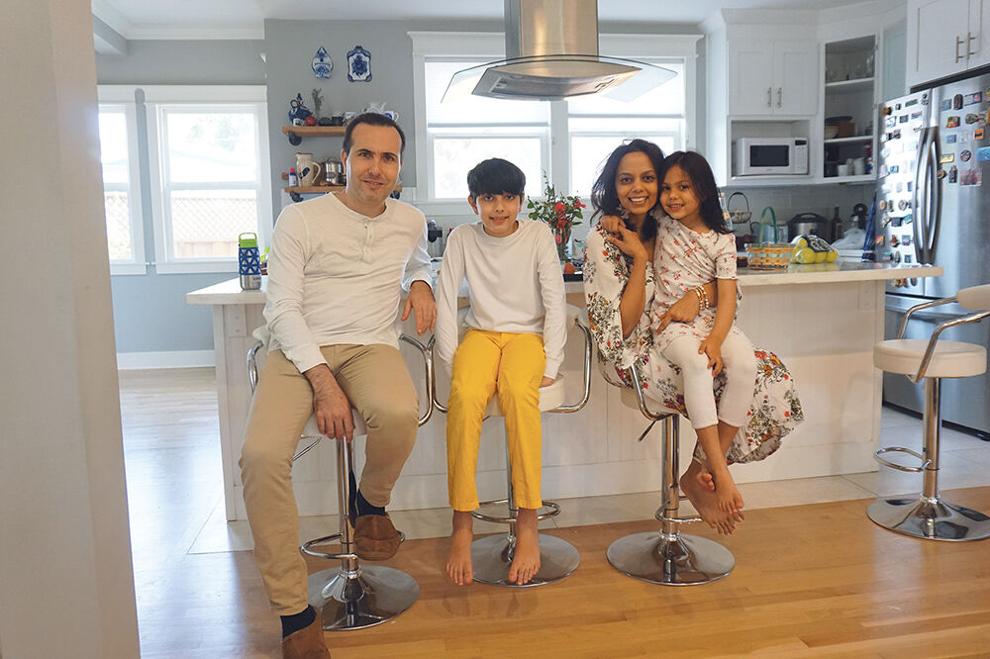 Sean Gallegos, the associate planner for Los Altos who liaises with the Historical Commission, explained that when you buy a house considered historical, the California Environmental Quality Act views it as a protected resource. That means you can't demolish a historical structure without going through a full environmental review process, and even then demolition pretty much only happens if you allow the structure to degrade to the point that it is no longer historical. But Gallegos pointed out that in general it is property owners themselves who seek out historical designation.
"People who buy historic homes typically are passionate about historic preservation," he said. "I talk to real estate agents all the time – when a historic home comes on the market, I will try to meet with them and be very careful so that we can keep people informed and know that they have tremendous opportunities for historic preservation, and typically they love it and will even restore it and often do additions."
As the pandemic began, Gallegos said, restoration applications fell to zero, but prior to that it was typical to see three to five significant preservations in a year, and four to 10 minor modifications.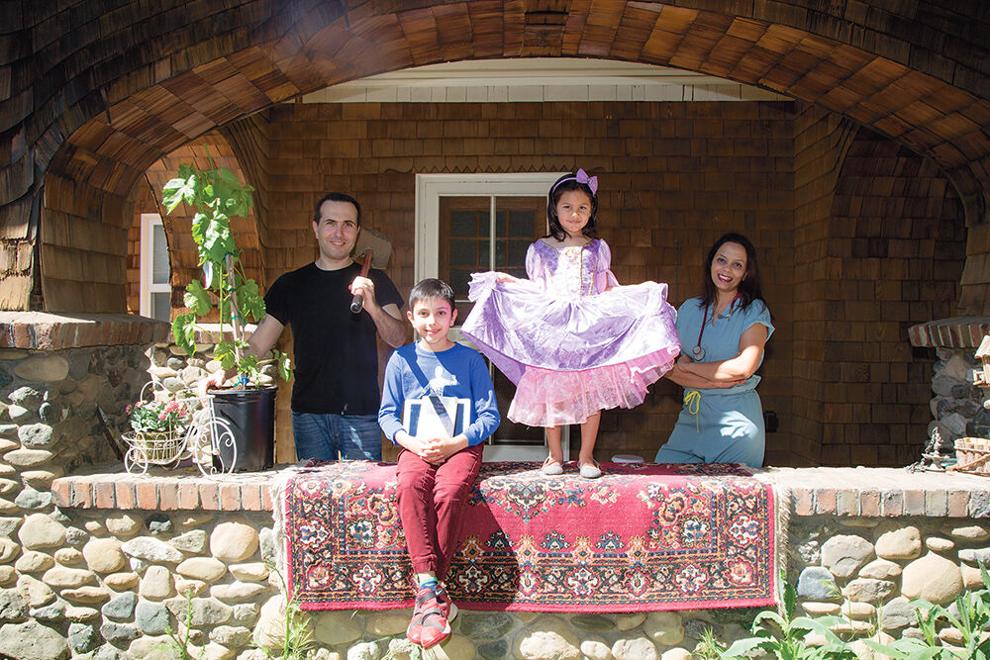 "Being historic doesn't affect someone's ability to even gut the interior of a home," he said. "We comply with the Secretary of the Interior's standards of rehabilitation, which allow for adaptive use of historic buildings so that they grow, and comply with different needs for society – how we utilize homes now, versus in the '20s and '30s."
For more information on landmark homes around Los Altos, visit http://losaltosca.gov/historicalcommission/page/historic-inventory.