A year and a half into the pandemic, we've learned a lot. One of the brightest takeaways? The importance of great lighting.
Whether it's a Zoom call, study session or family dinner, the right light fixtures will make your space shine – literally.
In my July column, I shared a favorite design trick: using mirrors to take advantage of natural light in your home. Strategically placed light fixtures provide another stylish solution to dark spaces.
Design for flexibility
Swapping out light fixtures is an easy and impactful way to update any space. One of my clients wanted a fresh, expansive feel in a small kitchen, so we switched out dated light fixtures for modern gold wall sconces in an all-white space.
In an apartment or rental, you may be limited in your ability to hard-wire lighting. Plug-in and corded lighting is popular for this reason, resulting in a wide variety of options. Showing off a beautiful cord is not only acceptable, but also encouraged – and customizable.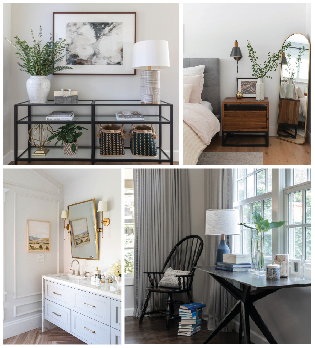 Task lighting is vital for work spaces, and now you can choose from far more than a standard desk lamp. A cozy armchair or functional desk space calls for lighting that is both practical and stylish. Try a swing-arm desk lamp for a workspace, or a wall-mounted reading light at your bedside or in your favorite reading corner.
Light fixtures are a low-risk way to try out trends. If you need a refresh, simply switch out a shade or change bulbs for a different glow.
Variety is everything
You can choose from more options than ever before when it comes to lighting your home. I love a nontraditional chandelier with globes and a brass finish, or a swinging bar with downlights.
Table lamps for bedroom night-stands now sometimes include USB ports so that you can charge your phone overnight.
Some floor lamps have multiple arms you can arrange in any formation and change with ease.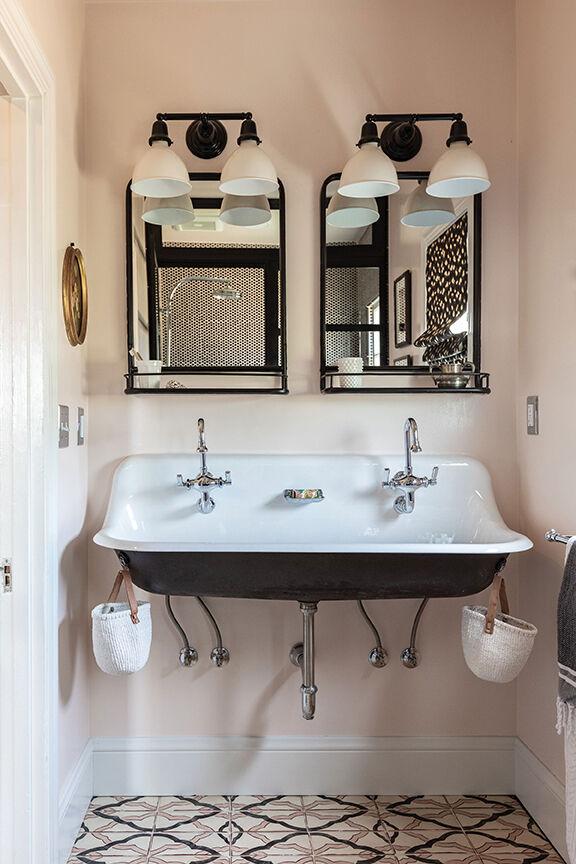 Flush-mount lighting and sconces are back, and with more options than ever. They take up almost no space, but they add major impact. Hang sconces vertically or horizontally, depending on the layout of the room and the spaces that need the most light. In one of my clients' bathrooms, we used a playful patterned wallpaper complemented by two wall sconces, one on either side of the mirror over the sink. The sconces have clear glass globes and a finish to match the faucets, and their simplicity is a perfect interplay with fun wallpaper and blue cabinets.
Make it personal
As always, your lighting design should reflect your sense of style. For a streamlined look, you can coordinate light fixtures with your existing furniture, artwork or finishes. Or opt for contrast, mixing modern furniture with soft shades or pairing a more traditional look with sculptural lamps. Ø
Each room is its own stage for lighting design. Walk through each room and think about the mood you'd like to set in the space. You may opt for a gentler, shaded bulb in a bedroom, overhead lighting in the kitchen and a more avant-garde piece in the living room or entryway. A comfortable, well-loved sofa gets a modern update with a geometric floor lamp.
Whatever fixtures you choose, enjoy the flexibility and variety they provide in your home – as well as the gorgeous light they bring to each room. J
Celeste Randolph is an interior designer in Los Altos. For more information, visit celesterandolphdesigns.com.