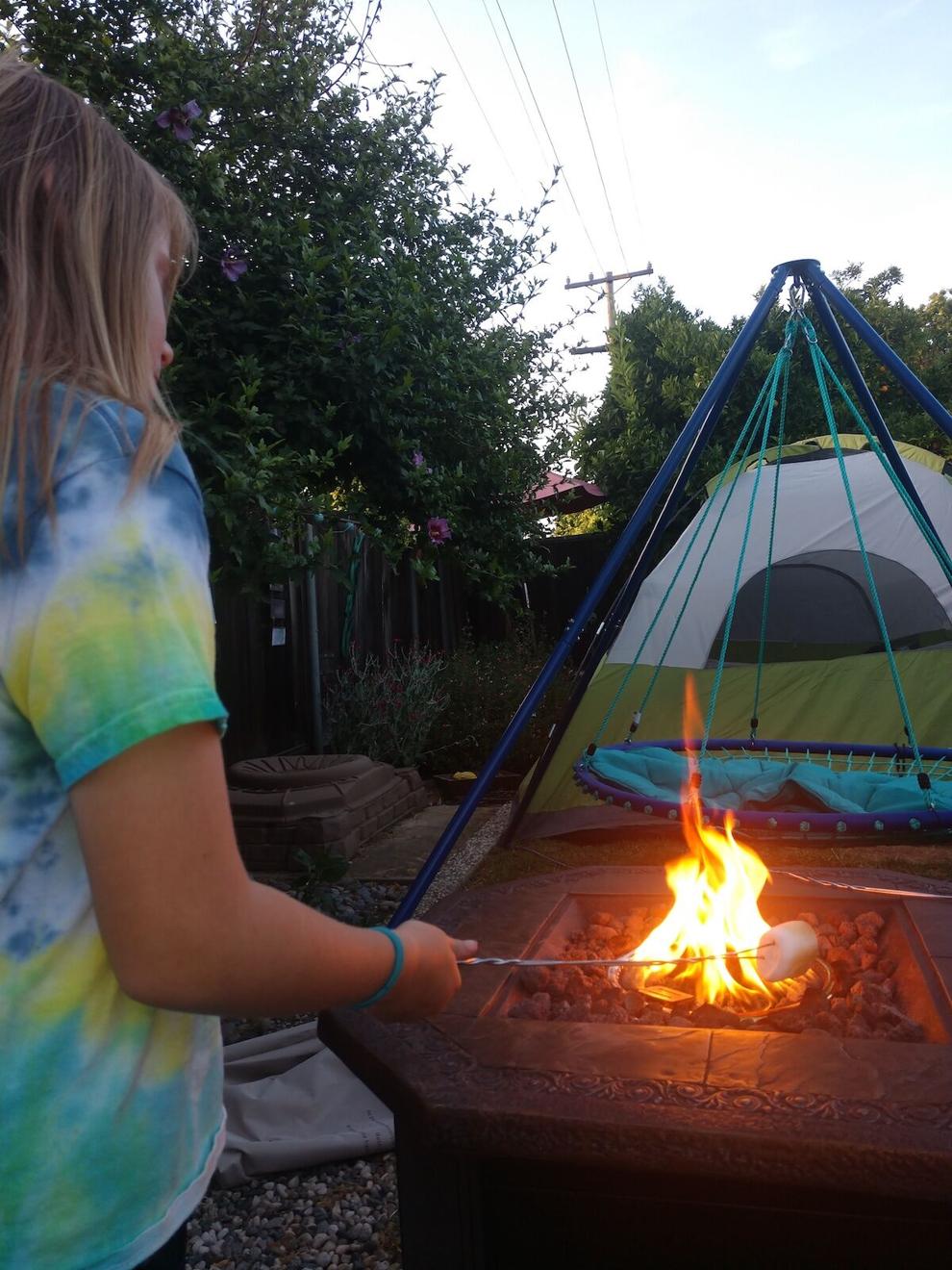 Homeowners are scrambling to warm up the outdoors and weatherize their homes now that the holidays are here.
The small, socially distanced get-togethers outdoors that we were preparing to host this fall have been put on hold as Santa Clara County asks people to stay home and avoid gathering with anyone outside their household during the current surge in COVID-19 cases.
But even as a small household, there is a need for appealing space to get a breath of fresh air together in the backyard. And when we return to outdoor socializing in small groups, some semblance of normalcy needn't be a casualty of cold weather. Think outdoor heaters, fire pits, pop-up tents and the like – sales of which have skyrocketed.
According to a Wall Street Journal report, True Value Hardware, a wholesaler that supplies more than 4,500 independently owned stores, revealed that sales of outdoor shelters are up 39% and fire pits more than 300%. Lowe's reported that items such as heat lamps, fire pits and patio heaters have become increasingly popular. And Target has found a greater demand for outdoor lighting and heating.
Locally, Ace Hardware in Mountain View and Los Altos True Value Hardware don't have outdoor heat lamps in stock. The same is true for other area purveyors.
"It's ridiculous how hard it is to find pop-up tents or outdoor heaters," said John King of Keller Williams Realty in Palo Alto, who wanted to provide a warm, dry outdoor space for his wife and a few friends to gather in a safe way before the current virus surge.
"Improving an outdoor space to become a living environment has become paramount right now," said King, a realtor for more than three decades who has seen the upswing in outdoor kitchens and venues.
This is a different animal. It's about people taking advantage of the lower risks of outdoor coronavirus transmissions, which will remain a factor whenever the current restrictions loosen.
A family in the Loyola Corners area of Los Altos is fortunate to have a previously installed propane fire pit surrounded by cushy seating that they enjoy sans rain. But they also have a portable wood-fired pit that provides heat where needed and the opportunity to toast marshmallows. A chiminea heats a neighbor's garden shed, which can accommodate socially distanced friends sipping wine at sunset.
Other than acquiring the elusive heating elements mentioned above, there are simple ways to enhance your outdoor space – just as there are simple ways to winterize your home.
The following tips for warming up for the holidays were gleaned from King's recent blog and other sources.
Outdoors
Clean up your yard and dispose of leaves and fallen branches. Pull out dead annuals and replace them with cyclamen and other seasonal color.
Move patio furniture to a sheltered or covered location on the deck or in the garden. Swap out pillows with ones that are covered in indoor/outdoor water-repellent fabric. Circle furniture around a fire pit.
Outdoor curtains in a heavyweight fabric such as awning material can help foster a sense of a cozy interior space and provide protection from the elements.
Round up extra quilts and blankets and put them within easy reach of your outdoor space.
Tents and vinyl-enclosed spaces come with caveats. Scientists have warned that air-blocking structures such as these can impede ventilation, muting or even eliminating the advantages of being outside. Be sure they're properly vented. This also protects against carbon monoxide poisoning.
Garden lighting at ground level will illuminate your landscape, and string lights with clear LED bulbs can create an inviting ambience. Solar-powered weather-resistant lights make for hassle-free installation and upkeep.
For new dimensions in holiday lighting, just google what's new. Among the offerings are waterfall meteor shower lights, icicle light curtains and fireworks fairy strings.
Outdoors/indoors
Check and clean the gutters one last time. Blockages can create dams that will prevent proper drainage of water away from your foundation.
Check your furnace. Replace your filter if you haven't already. A dirty filter will increase your heating costs and reduce the life of your equipment. Home heating systems that aren't properly maintained may be less than 50% efficient. An inspection conducted by a licensed professional is always recommended.
Trim back trees and branches that are hanging too close to your home. Seal driveways, brick patios and wood decks. Look for cracks and gaps around doors, windows and eaves and seal them.
Consider a home energy audit. It can show you how and where your home is using energy so you can make simple updates to increase your home's efficiency. Or, perform your own quick audit by following tips from energy.gov.