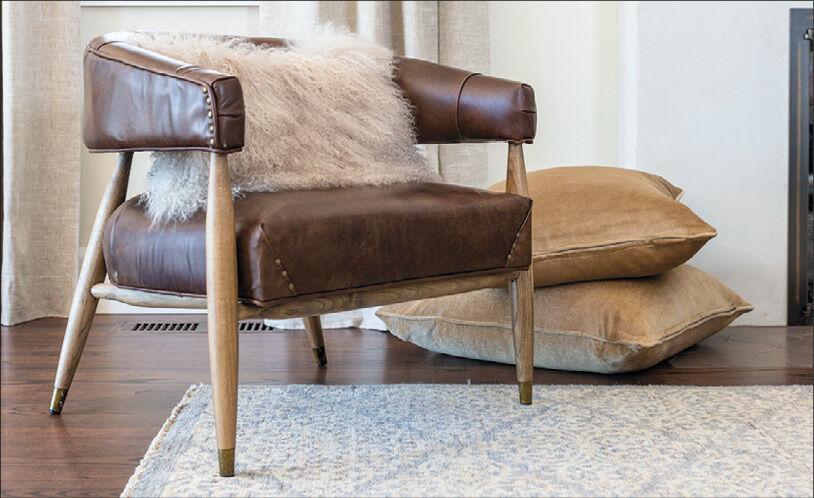 With the cold weather and rain we have been lucky enough to experience here in Los Altos these past few weeks, it has me longing for more time spent at home.
My sister used the word "hygge" (pronounced hue-guh, not hoo-gah) the other day while on the phone. I looked up the definition: hyg·ge (noun): a quality of coziness and comfortable conviviality that engenders a feeling of contentment or well-being (regarded as a defining characteristic of Danish culture).
I have experienced hygge personally. A friend of mine moved to Los Altos from Denmark years ago and her home any day of the year encompasses a feeling of cozy contentment and well-being. She decorates her living room with comfortable white sofas and a large glass cocktail table that sits on a light-colored rug. Her light-filled living room opens to her dining room that houses a Mid-Century style table and chairs. Her home is sparkling, fresh-smelling and organized. Her art is modern, hung on clean, white walls. Her objects are minimal but really chic, purchased from their trips home every summer over the years. Current magazines are placed in pretty baskets near the sofas for easy reading along with soft throws strewn on the sofa for comfort. The aroma of dinner being prepared fills the room. She offers you your favorite drink and places small bowls of delicious snacks on the cocktail table for your taking. Her husband has music playing on their sound system that fills the room.
My home had started to feel heavy and cluttered. In my quest for the feeling I experienced at my friend's home, I scheduled some time with Monica Rhodes from Ambry Organizing (ambryorganizing.com) to help me weed through life's accumulated objects that a family can acquire. I have to say, it was amazing to unload things we didn't need, use or enjoy. The house felt so good to me.
Marie Kondo's best-selling books and her Netflix series have sparked conversations with friends about decluttering. The goal of the KonMari method is to have a house full of items that spark joy. Being a minimalist doesn't mean a home that feels sterile. Joshua Becker from becomingminimalist.com believes it is about intentionality.
"(Minimalism) is marked by clarity, purpose and intentionality," Becker said. "At its core, minimalism is the intentional promotion of the things we most value and the removal of everything that distracts us from it. It is a life that forces intentionality."
With our fast-paced, technology-driven lives, we want to move from feeling frenetic and frazzled to feeling calm and at ease at home, enjoying the simple things in life. Creating that home you love to be in is important.
Celeste Randolph is an interior designer in Los Altos. For more information, visit celesterandolphdesigns.com.