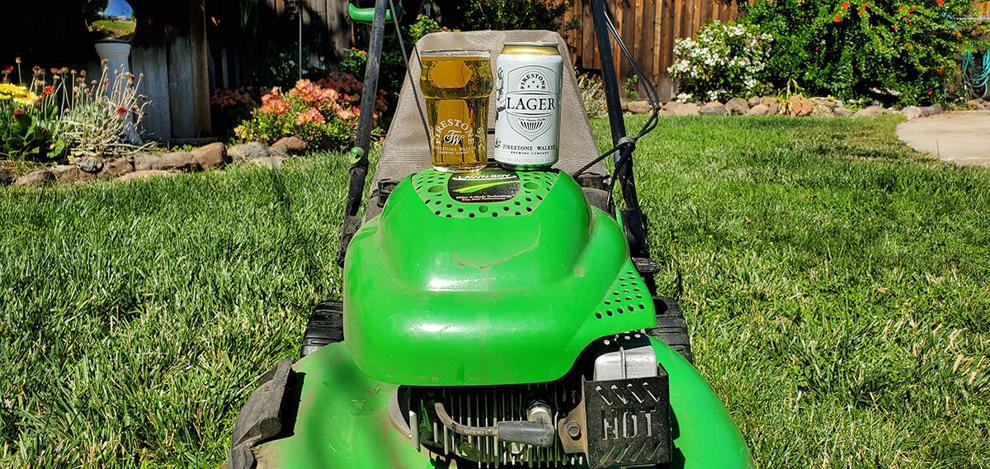 More and more craft brewers have recently been creating lagers as refreshing, easy-drinking alternatives to the IPAs that have dominated craft brewing for so long.
Lagers are brewed using bottom-fermenting yeast that ferments at much cooler temperatures than ale yeast, and they are difficult to make well because the clean, simple flavors very quickly reveal any flaws that are present.
For a long time, lagers got a bad name among craft beer aficionados due to the mass-market adjunct lagers brewed by AB InBev and MillerCoors. "Adjunct" ingredients are any ingredients beyond the malted barley, hops, yeast and water that form the basic building blocks of beer. In this case, "adjunct" refers to cereal grains in addition to malted barley, such as corn and rice, that create a lighter body and flavor, as well as reducing the cost of brewing, especially when used on a large scale. The new wave of craft lagers is still simple and clean, and some of them continue to use adjunct malts as a nod to the traditional American light lager style, but they tend to be much more flavorful.
Following is a roundup of a few lagers.
Firestone Lager
Hailing from Paso Robles, Firestone Walker Brewing Co.'s Firestone Lager pours a pale, clear golden color with a medium white head that dissipates relatively quickly. With an aroma of light, clean malt and just a hint of sweetness paired with spicy noble Hallertau, Spalt and Saphir hops, and flavor characteristics very similar to the aroma, the beer hews closely to the style guidelines for a classic Munich Helles lager. Listed at 4.5 percent alcohol by volume (ABV) and 17 International Bitterness Units (IBU), the assertive bitterness comes across as relatively pronounced, and it remains on the tongue from the initial sip through the clean, dry, crisp finish. The beer is light-bodied, well-carbonated and super easy drinking.
Flyway Pils
Drake's Brewing Co.'s Flyway Pils from San Leandro also weighs in at 4.5 percent ABV, but with a much more substantial 43 IBU appropriate to the bolder German pilsner style. With a clear, very pale yellow color and a large, persistent fluffy white head, Flyway features spicy, herbal, grassy American Vanguard hops that dominate the aroma, with minimal malt character coming through. On the palate, the moderate hop bitterness and very "green" herbal hop flavor with floral notes also relegates the pilsner malt and flaked maize to the background. The brightly carbonated brew showcases a very light body, and an extremely dry finish that starts off bitter but then drops off quickly.
STS Pils
Windsor's Russian River Brewing Co. is known for its IPAs and sour ales, but it has also bottled its STS Pils for some time now. Actually a kellerbier, which is an unfiltered, unpasteurized German style, the beer retains a trademark haze from yeast remaining in suspension. With a lightly hazy pale straw color and a big, rocky white head, the aroma of traditional spicy hops (my guess is Saaz) melds pleasantly with delicate pilsner malt and just a touch of pear esters from the yeast. The flavor has well-balanced crackery pilsner malt and spicy hops, with moderate hop bitterness that persists into the mostly dry finish. Moderately carbonated with a medium light body, the beer has a relatively low ABV of 5.35 percent.
Enter Night Pilsner
One does not expect subtlety from a collaboration between San Diego's Stone Brewing Co. and the band Metallica, and the Enter Night Pilsner does not disappoint. The pale golden brew with a dense white head is slightly hazy and features a complex hop aroma with notes of sweet orange, cantaloupe, mint and fresh-cut flowers. The flavor highlights tropical hop notes and a sturdy, peppery bitterness, as well as moderate malt sweetness. With medium body and moderate carbonation, the finish is quite bitter for a pilsner but with an unusual touch of sweetness. The big, bold flavors could have competed with each other, but they come together into a cohesive package.
Derek Wolfgram is a Certified Beer Judge through the Beer Judge Certification Program and an officer of the Silicon Valley Sudzers homebrew club. For more information, visit sudzers.org.