The days are getting longer as the earth tips past winter solstice today (Dec. 21), but the rain won't let up all week. We bring you holiday scenes of local cheer to enjoy from indoors, and a wintry drink suggestion or two for those ready to brave the weather.
• Readers like Lizebeth Burch responded to the Town Crier's call for holiday scenes from around town, and we've created a photo album of the homes, barns and young faces lit up with holiday lights this month.
• In-person performances of TheatreWorks Silicon Valley's "It's a Wonderful Life: A Live Radio Play" close Sunday, but on-demand streaming is available through Jan. 2. The holiday-themed production offers the classic 1946 movie as a 1940s-era radio play. To buy streaming tickets and for more information, visit theatreworks.org.
• Need more inspiration for the weekend? The Bay Area arts scene is streaming local shows to suit all tastes and ages. One staff favorite: San Francisco-based ODC/Dance's "Velveteen Rabbit," streaming through Dec. 31. For more information, visit odc.dance/velveteenrabbit.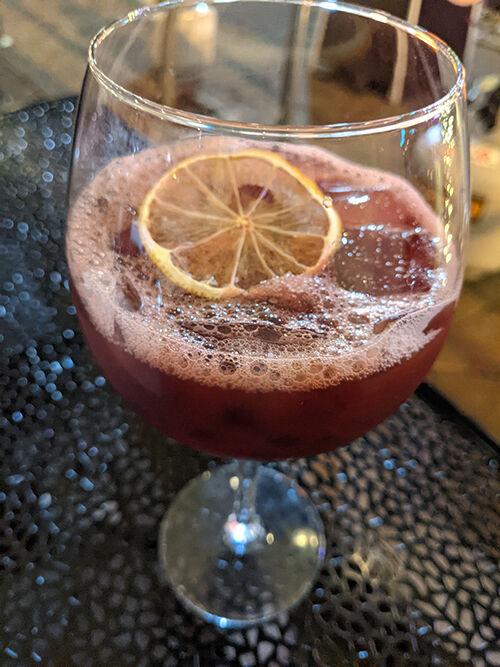 • Toast the season with a wintry special – one reporter aspirationally ordered mulled wine at Aurum on a recent dark night of outdoor dining, and though suitably spiced for December with cinnamon and cardamom, pro-tip: The New Delhi Sangria comes chilled on the rocks, so bring a sweater.
We've also spotted rich hot chocolate at the Go To Chocolate pop-up at the Mini Holiday Market hosted by State Street Market and the Los Altos Village Association. The clarified English punch at House on First comes, like the sangria, California-cold but might satisfy any Dickensian desires you harbor in this final week of December.
What local seasonal special is making you dream? We're seeking recommendations to share with readers here and on Facebook all week. Email elizar@latc.com with your traditions and tips.
– Eliza Ridgeway