Not everyone is given the nickname "Energizer Bunny," but that's how Los Altos native Cameron Ho was characterized for his work ethic in research by his former university professor.
The 23-year-old – who graduated from the University of Washington in 2021 – was awarded the $10,000 Dr. L. David Mech Fellowship from the International Wolf Center in January for his research on gray wolves' impact on scavengers in Yellowstone National Park.
"This was a pretty big moment for me," Ho said. "It was the first time that I had applied for any funding or support for my own research, and I was elated to know that others felt similar to I do – that it is important work that will help us to continue the assessment of the impact these important animals have on their landscapes."
Named after the founder of the International Wolf Center, the Dr. L. David Mech Fellowship aims to serve as a transition between education and research by providing funding to undergraduate or recently graduated students to pursue wolf-related research. This year is the first time the organization offered the yearlong fellowship, and Ho is one of two people to be selected for the honor.
The Mitty High School graduate said he chose to apply for a fellowship because he wanted to work in the field for a few years after graduating from college.
"This not only gave me a break from formal education, but it also got me doing something that I love and provided me with a lot of necessary experience," Ho said.
Ho completed data collection for the project in late March. It updates a previous study that ended in 2003 on the reintroduction of gray wolves into the greater Yellowstone ecosystem and its impact on the scavenger populations.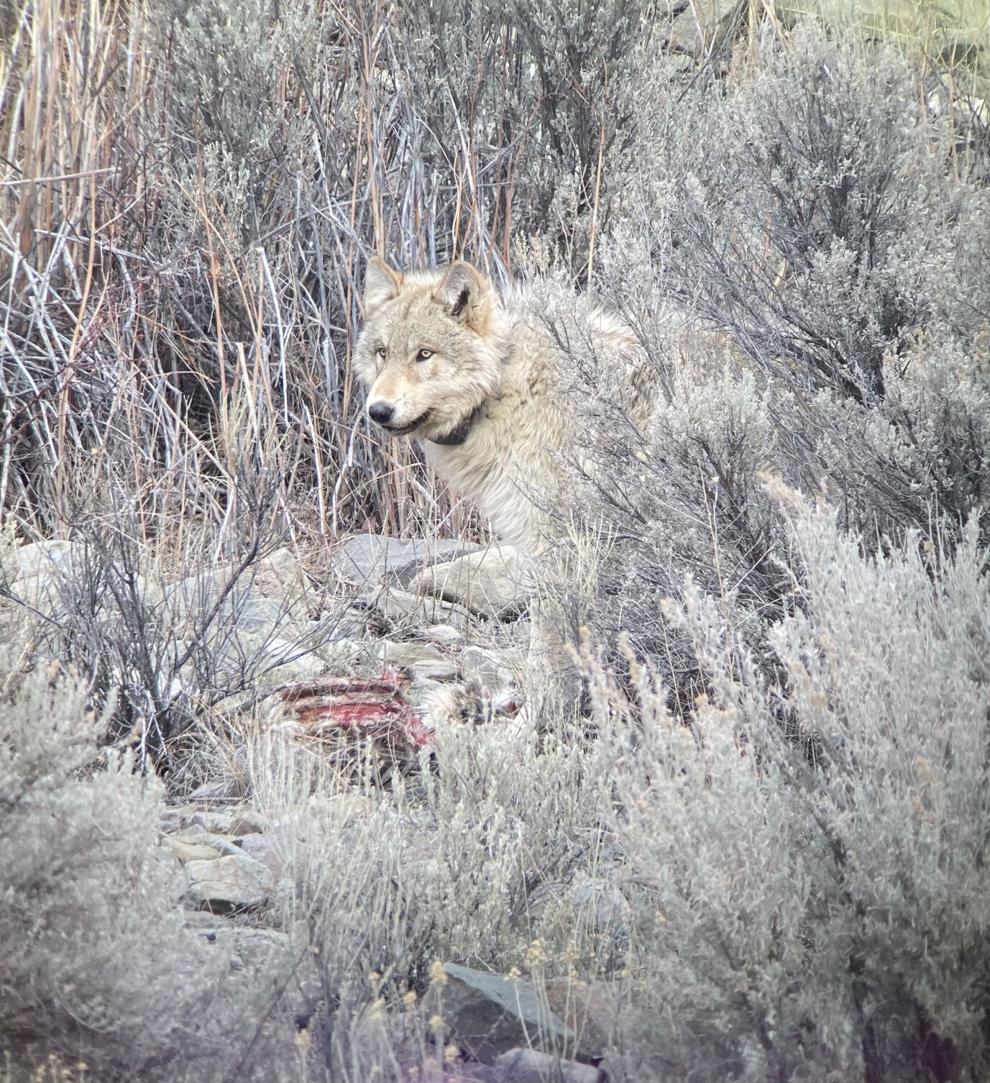 "One of the core values of the scientific method is replications and reproduction – repeating the experiments done by your predecessors to either confirm their results or detect changes and/or faults," he said. "Being able to directly apply this value to an incredible ecosystem that has certainly seen many changes over the years is fascinating."
Doug Smith, Ho's supervisor and senior wildlife biologist at Yellowstone National Park, was impressed by Ho's work ethic during the data collection period.
"I actually was worried about him this winter coming from the Bay Area and going to school in Seattle," Smith said. "I said, 'Staying in Yellowstone this winter will be like nothing you have ever experienced. It will be cold, dark and lonely.' He made it through with flying colors and had absolutely no issues."
John Marzluff, Ho's former professor at the University of Washington, added, "He never says 'no' to trying a new approach, hiking an extra distance, setting up field work, etc. He is always ready to go, and up (for doing) more."
Ho will present his research at the 2022 International Wolf Symposium in October, and said he hopes his findings will be published in a peer-reviewed journal.
According to Ho, his love for nature largely developed from his parents taking him kayaking, hiking, fishing, tide pooling and birdwatching when he was young. He often enjoyed carrying around a nature journal, collecting leaves and rocks, and attending outdoor science camps.
"One of my favorite early memories is when I did a science project in kindergarten, and spent time going to the park with my mom to watch the great blue herons at their rookeries – large nesting communities – at Vasona," he recalled. "All this sparked my interest in wildlife and nature."
After the fellowship, Ho plans to continue as a field technician and even go back to bird-focused research. Through the fellowship experience, Ho encourages those who are interested in research to actively look into internships and volunteering opportunities so they can dig deeper and practice what they love.
"Anyone that has even the slightest inkling to do research – and really, this applies to more than just research, but any job – get your hands dirty," Ho said.