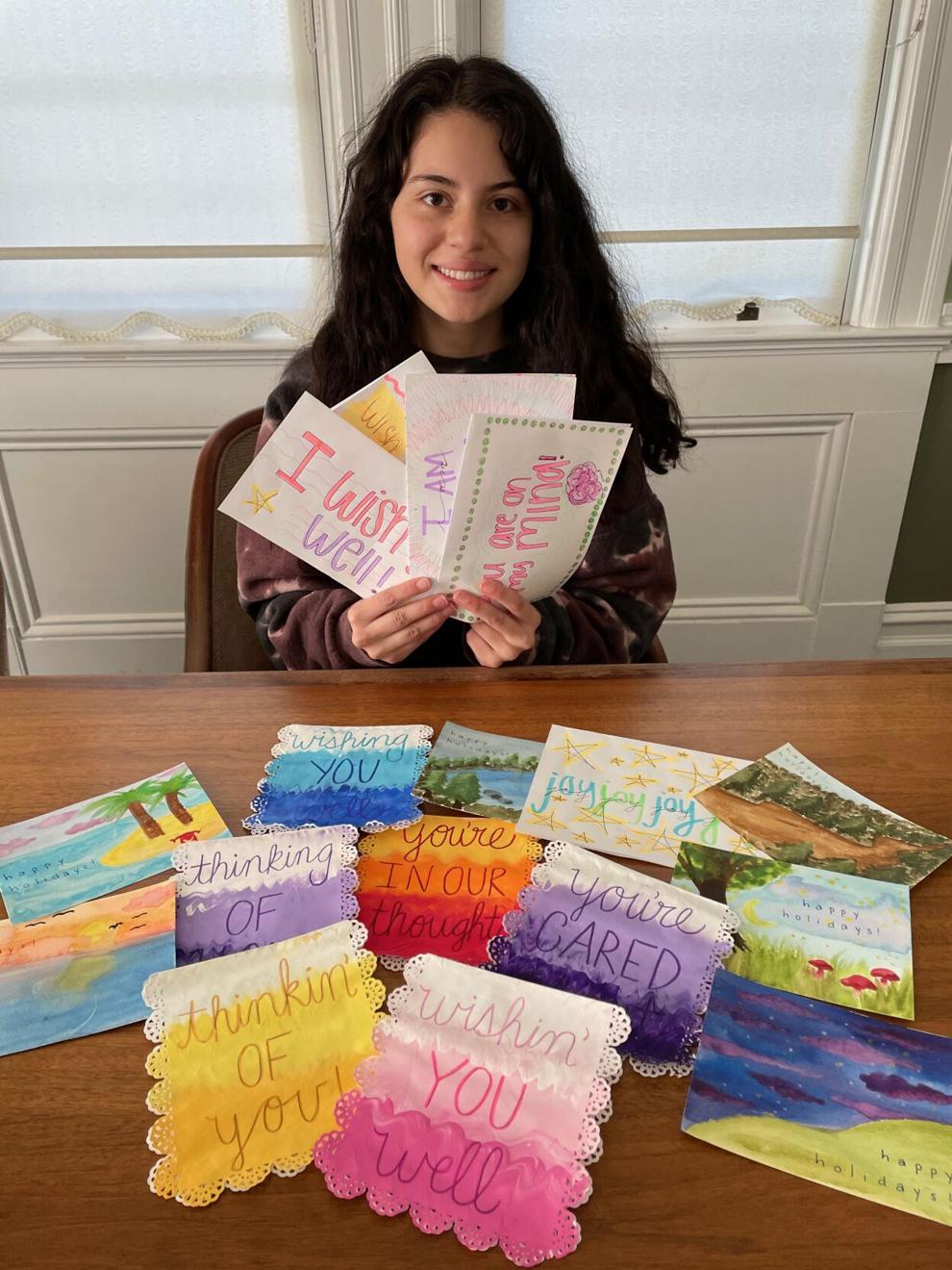 It all began with a phone call to Los Altos Community Foundation.
Carol Rhoads, a Santa Clara County juvenile justice commissioner, reached out to Judy Crates, director of LACF's E3 Youth Philanthropy program. E3 offers local high school students the opportunity to learn about philanthropy and gain hands-on leadership experience in grantmaking and service to nonprofit organizations.
Rhoads explained that the holiday season would be bleak for 75 teens in custody at Santa Clara Juvenile Hall and James Ranch, because the annual Santa Visits gift program was no longer available. With additional complications due to the pandemic, it looked like there would be little joy for the incarcerated teens over the holiday.
Could the E3 students write holiday cards to uplift the spirits of the teens as a service project? Rhoads inquired.
The call came around the time of the final E3 gathering of 2020, just days before the participating students' finals. But that didn't stop them from stepping up to help. Six E3 students formed the Kids in Custody team to plan – and expand on – the original scope of the project by also providing gifts for the incarcerated teens.
The E3 students saw an opportunity to apply their new knowledge leading service projects while helping a group of their peers.
From idea to action
The Kids in Custody team divided the tasks of procuring gifts, cards, books and snack bags, and got to work. They created an Amazon wish list based on the incarcerated teens' requests, wrote personalized holiday cards, drafted a shopping list of snacks the teens don't get while in custody, and found an E3 family with the space to accept the Amazon deliveries.
"Working on this project taught me how to be independent when decision-making while also working closely with the peers around me to achieve the same end goal," said Diya Gupta, an E3 Kids in Custody team member and a junior at Los Altos High. "I quickly learned how to use my best judgment when completing larger tasks and how to make productive decisions that would benefit those around me the most."
The E3 students also wrote an email to parents in the Mountain View Los Altos Union High School District and other community members with an appeal for project support and a request to help the incarcerated teens by purchasing requested items listed on an Amazon registry.
The team recruited two former E3 students, home from college for the holidays, to help with preliminary shopping research. At the same time, the County of Santa Clara Probation Department worked on wish lists and coordination.
Crates contacted Judy Koch, founder of Bring Me A Book, an organization that provides book access to underserved children and families, to prepare book lists and order titles the incarcerated teens requested.
Through a collaboration with the Palo Alto University Rotary Club, Rotarians Eliane and Armand Neukermans donated $1,000, funding a book for every student in custody.
Two Probation Department vans arrived on Christmas Eve to pick up the gifts for distribution.
"Through this project, I was able to learn more about the struggles that the kids in custody deal with daily," said Liam Gerber, an E3 Kids in
Custody team member and a student at Mountain View High School. "This experience helped me to have gratitude for the things in my life that so many people, including me, take for granted."
For more information on E3 Youth Philanthropy, visit losaltoscf.org/e3.