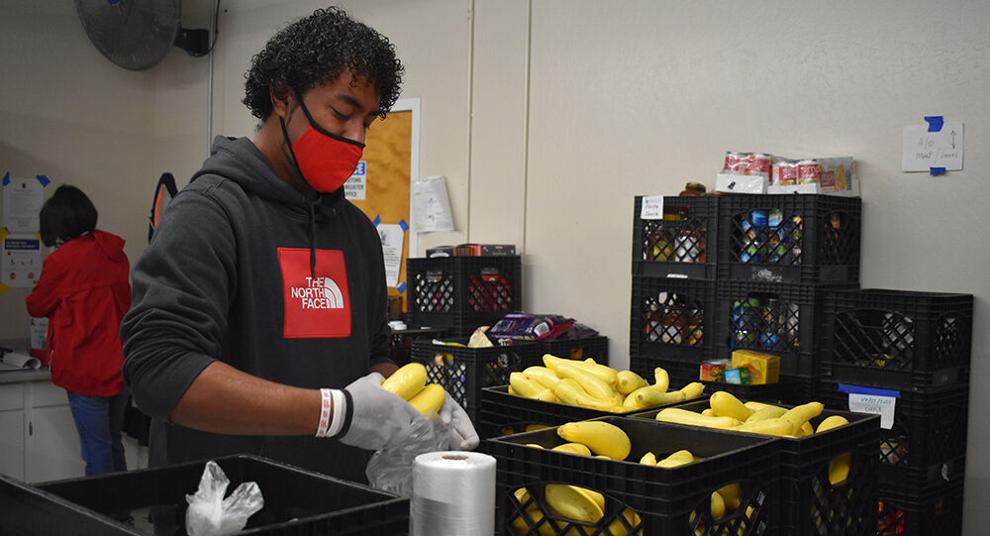 • Mission: Community Services Agency serves as the community's safety net, providing critical support resources aimed at preserving and promoting stability, self-reliance and dignity.
• 2020 update: CSA served approximately 4,000 individuals through its food pantry programs. The COVID pandemic caused a massive shift in Food & Nutrition Center operations: Mobile pantries were shut down, hundreds of new families came to the site seeking food and operations shifted to pre-bagged grocery distributions in CSA's parking lot to ensure client, volunteer and staff safety.
At each grocery distribution, the Food & Nutrition Center provides more than 1.5 tons of food to residents in need.
In fiscal year 2019-2020, the CSA pantry served 1,635 households – 3,110 individuals – who made 34,000 shopping trips on-site.
Before the pandemic, CSA also offered a mobile food pantry at several local elementary schools to help working parents access food when picking up their children from school. That program benefited 380 households and a total of 1,387 individuals.
Overall, including the on-site and mobile pantry program, CSA provided 1,936 households – 3,983 individuals – with nutritious groceries during fiscal year 2019-2020, an increase of more than 27% from the previous year.
The nonprofit also helped 775 households with their rent or utilities, more than triple the number from the previous year.
• Why the Holiday Fund is needed: The economic impacts of the pandemic will be felt for years to come, and the need will continue to grow. Families are still behind on their rent, and schools continue to be largely virtual, making it especially difficult for families dependent on both parents working two or more jobs just to get by.
Contributions to the Holiday Fund go toward produce and shelf-stable nutritious food.
CSA Food & Nutrition Center
Location: Community Services Agency, 204 Stierlin Road, Mountain View
Founded: 1957
Annual budget: $290,000
Staff: 4 employees; 250-plus volunteers
Information: csacares.org