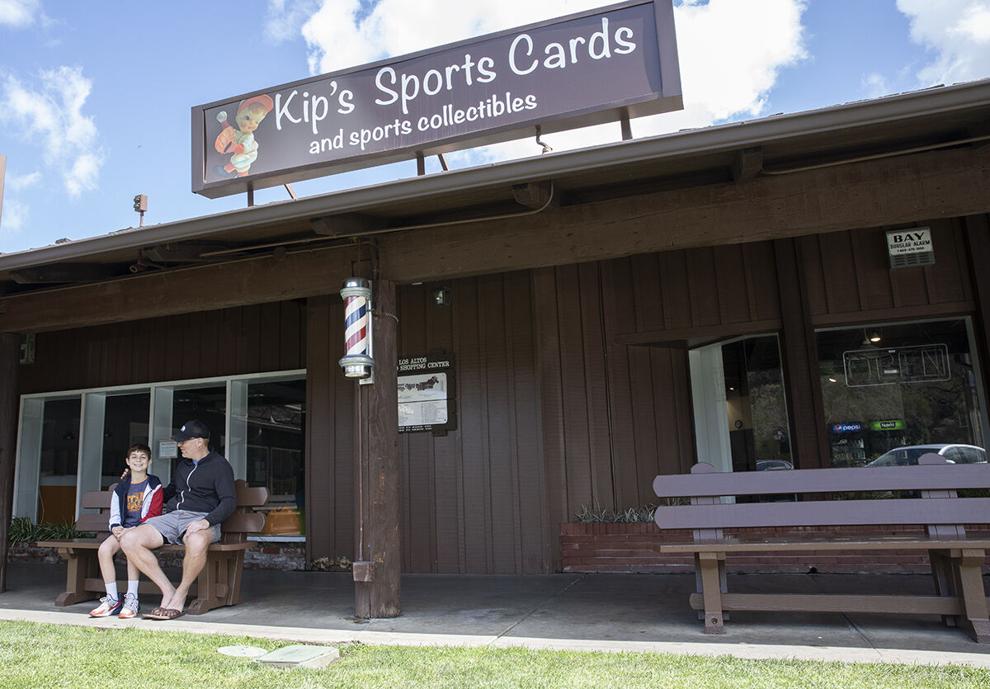 Since he was young, Cisco Palao-Ricketts has been an avid sports fan and sports card collector. Now he is turning that passion into a business venture.
In what he called a "childhood dream," the Los Altos Hills resident recently opened his own sports card and memorabilia store, Kip's Hobby Shop, at Rancho Shopping Center in Los Altos.
"I have always been a big sports fan since I came to the United States when I was 7 years old and watched Harry Caray (the late Major League Baseball broadcaster) on WGN," said Palao-Ricketts, born in Peru. "Because of this, I grew up a Chicago Cubs fan. I started collecting cards when I was about 12 and stopped until I wanted to pick up a hobby when I was about 30 years old."
For the past few years, Palao-Ricketts – who also works as an executive compensation and employee benefits attorney – has been pursuing his hobby by trading sports cards and memorabilia online. Opening a physical business allows him the opportunity to interact with more collectors – and in person.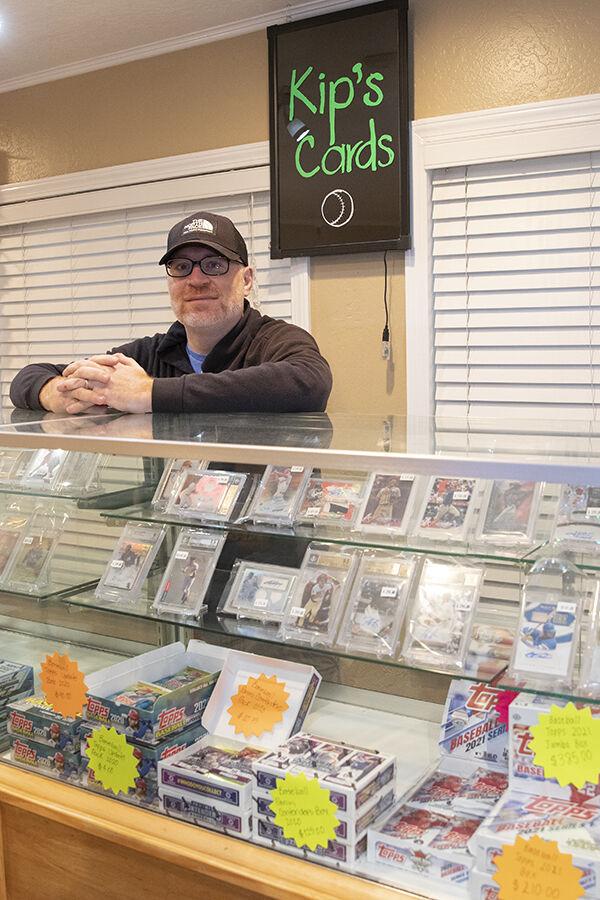 "Opening a store gives me the chance to talk to customers face to face and establish a relationship that is impossible to establish online," said Palao-Ricketts, whose young son William often helps him out at the store.
Kip's opened Jan. 22. Doing so amid a pandemic may not seem like ideal timing, but it was for Palao-Ricketts.
"Not only did it allow me to focus my energy on something that I love during a challenging time, but it also allowed me to support our community by renting a space in our town," he said.
Among the football, baseball, basketball and golf sports cards and memorabilia currently offered at Kip's, Palao-Ricketts said the LeBron James rookie card is his "personal favorite." While Kip's is open to buying and trading cards, the owner said selling cards like these are the store's main focus.
So far, the store has been a hit with local residents, Palao-Ricketts added.
"The support from the community has been amazing in the past month," he said. "We have entire families stopping by and supporting us with purchases, words of encouragement and reviews."
Palao-Ricketts hopes this success will continue far into the future, and that Kip's will become a gathering spot for local sports card collectors.
"I hope that the store will become a place where Los Altos families can come and feel at home, where neighborhood children who like sports can gather and where parents can find that sports card or memorabilia they enjoy collecting or would like to invest in," he said. "We hope that the word will spread and that we continue to service the Los Altos community for years to come."
Kip's Hobby Shop is located at 684 Fremont Ave. in Rancho Shopping Center. Hours are 2-6 p.m. Wednesdays and Thursdays, 1-5 p.m. Fridays and 9 a.m. to 4 p.m. Saturdays and Sundays. For more information, callKip's at 935-2094 or visit kips-cards.com.