The sweaty togetherness of in-person gym visits has returned for many in the area, but it hasn't been a one-size-fits-all homecoming. As some celebrate unmasking and others track variants with concern, local exercise studios have been experimenting with how clients want to work out together during a time of transition.
Erin Paruszewski's Alkalign Studio on First Street in downtown Los Altos has started "carding at the door," offering classes in which participants know that everyone has shown proof of complete vaccination in advance of unmasking together indoors.
"We did a survey a few months ago and we asked people, 'What do you need in place to feel comfortable coming back?' Vaccines were one, and no mask was another," she said. "I think most of our clients are in support of that decision and are grateful, and I think people are really, really excited to be back."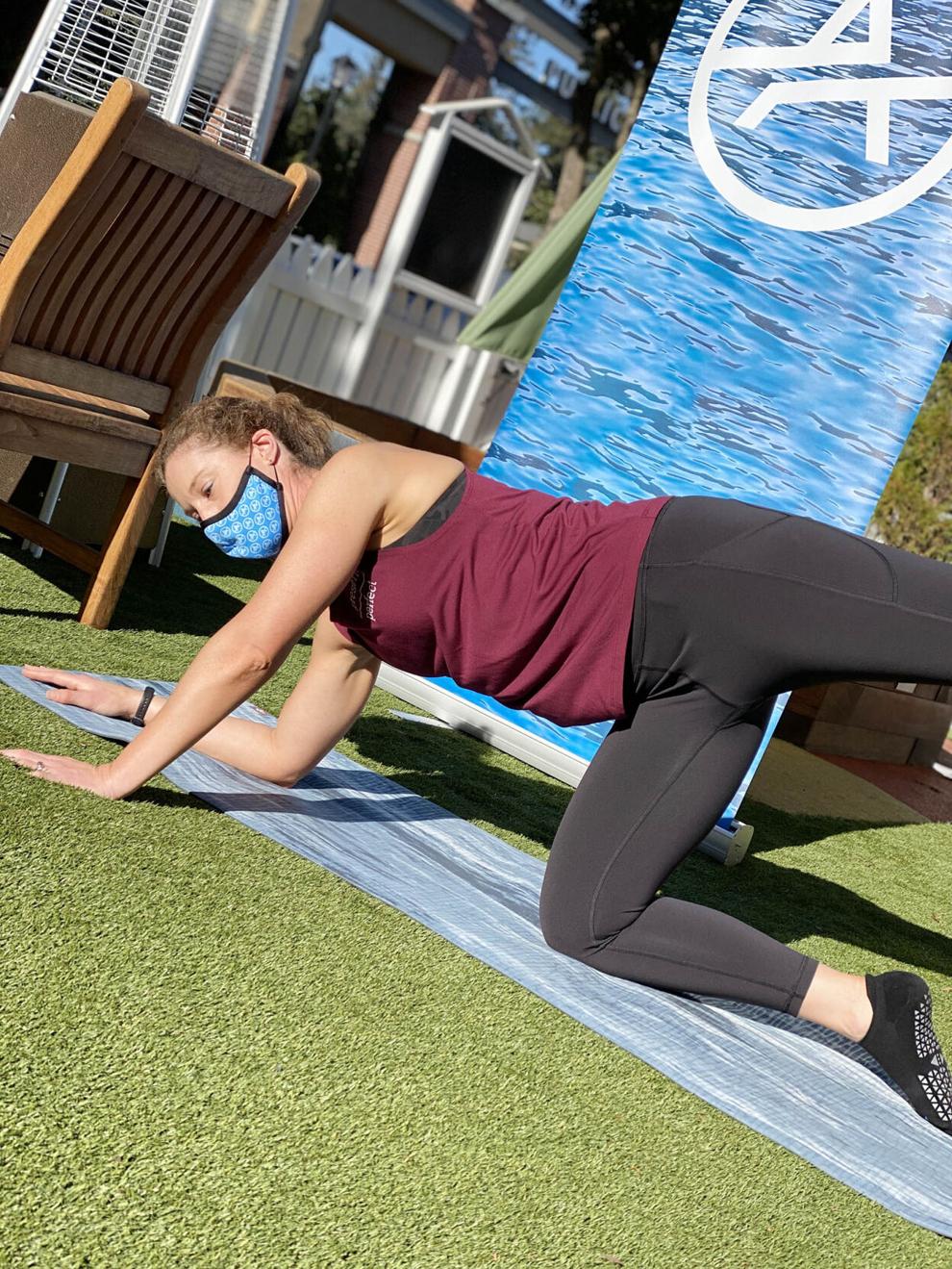 Alkalign was able to use the astroturfed outdoor space down the street at House on First for classes this year, a few of which continue as the fitness studio eases back indoors gradually.
"It feels like a lot of people in the room that live outside of your house – it can feel uncomfortable," Paruszewski said.
Alene Baronian, owner of Barre3 on El Camino Real in Los Altos, similarly hasn't reopened to 100% capacity, athough it is permitted by the county – "it's going to take a lot of time for people to psychologically get there, to a room with 20 people," she said.
Vera Szepesi, who runs Esprit de Core Pilates Studio on Sherwood Avenue in Los Altos, said they've returned to full capacity since June 15 because the tiny class size for Pilates – typically six to seven people – helps clients feel comfortable. She said all the clients who have returned thus far are fully vaccinated, as are instructors, but some choose to continue to wear masks as well.
"Since the weather has been so nice, we have all windows and doors open, with fans and air purifiers moving air through the studio," Szepesi said. "We will continue to keep windows open for as long as the weather allows. We bought four UV/HEPA air purifiers that are placed throughout the studio, and those are a permanent addition to the studio."
Every studio owner described a mix of some clients unmasking and others choosing to wear them for a while longer (current policy allows unmasking indoors if you are fully vaccinated).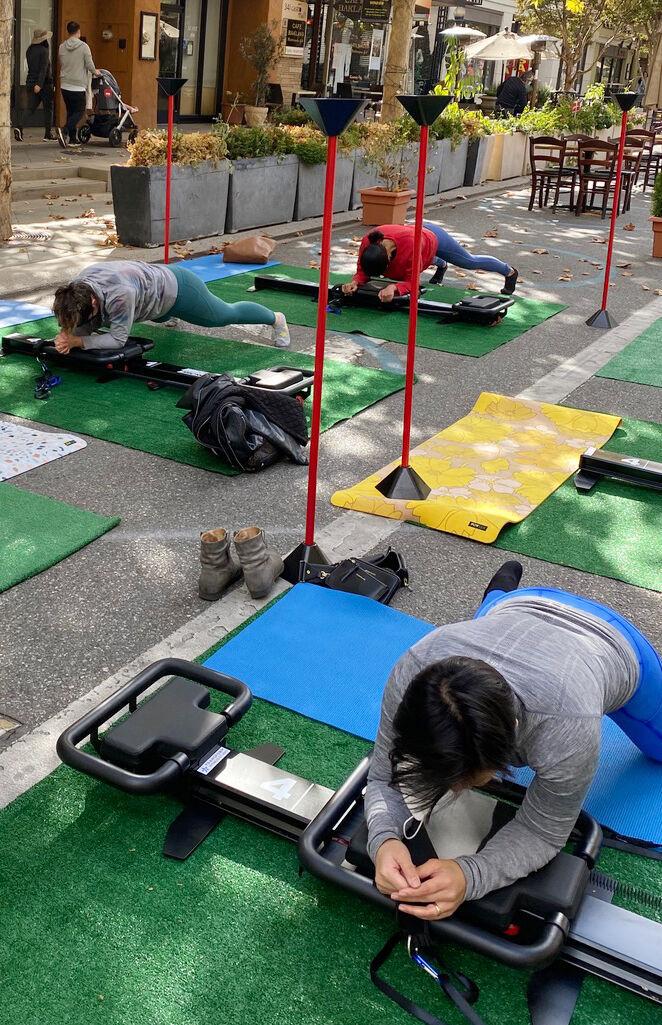 "People are so used to working out with a mask and it is not a big deal at all – it is not like you're running a marathon," said Jennifer Donat, who runs Tranform Fitness on Castro Street in Mountain View, of the individualized approach people have adopted to face covering. "Whatever's going to make somebody comfortable – we're just happy to be here."
Online and outdoors endure, for some
Paruszewski said Alkalign anticipates continuing some of its online classes indefinitely. They closed their studio on a Sunday in March 2020 and started running a virtual studio the next day, which evolved into a team of instructors and clients from a larger geographic area than its brick-and-mortar operation. For her core clientele, she said she imagines a hybrid model, "where people come to the studio once or twice a week, and then they do the online once or twice a week."
Toni Adams, who runs Yoga of Los Altos with his wife, Olivia, said they encouraged their individual teachers to launch online
classes but didn't run studio-hosted online classes – "we didn't want to take a cut," he said.
Yoga of Los Altos invested in a floor covering across its back parking lot for outdoor yoga classes that continue and may persist indefinitely, as even those ready to head back indoors have expressed interest in the option, now that they know they like it.
"In the morning or later at night, it was not too hot," Adams said. "People wanted to do yoga and they didn't want to do Zoom anymore, so there was pent-up demand. It is the human condition – we want to do something with others. So, we met through the outdoor classes."
Transform Fitness went online last spring, aiming to keep its community and instructors engaged, but participation petered out over the ensuing 14 months.
"It was wonderful to see everybody's faces every day, and it got us by for a while," Donat said.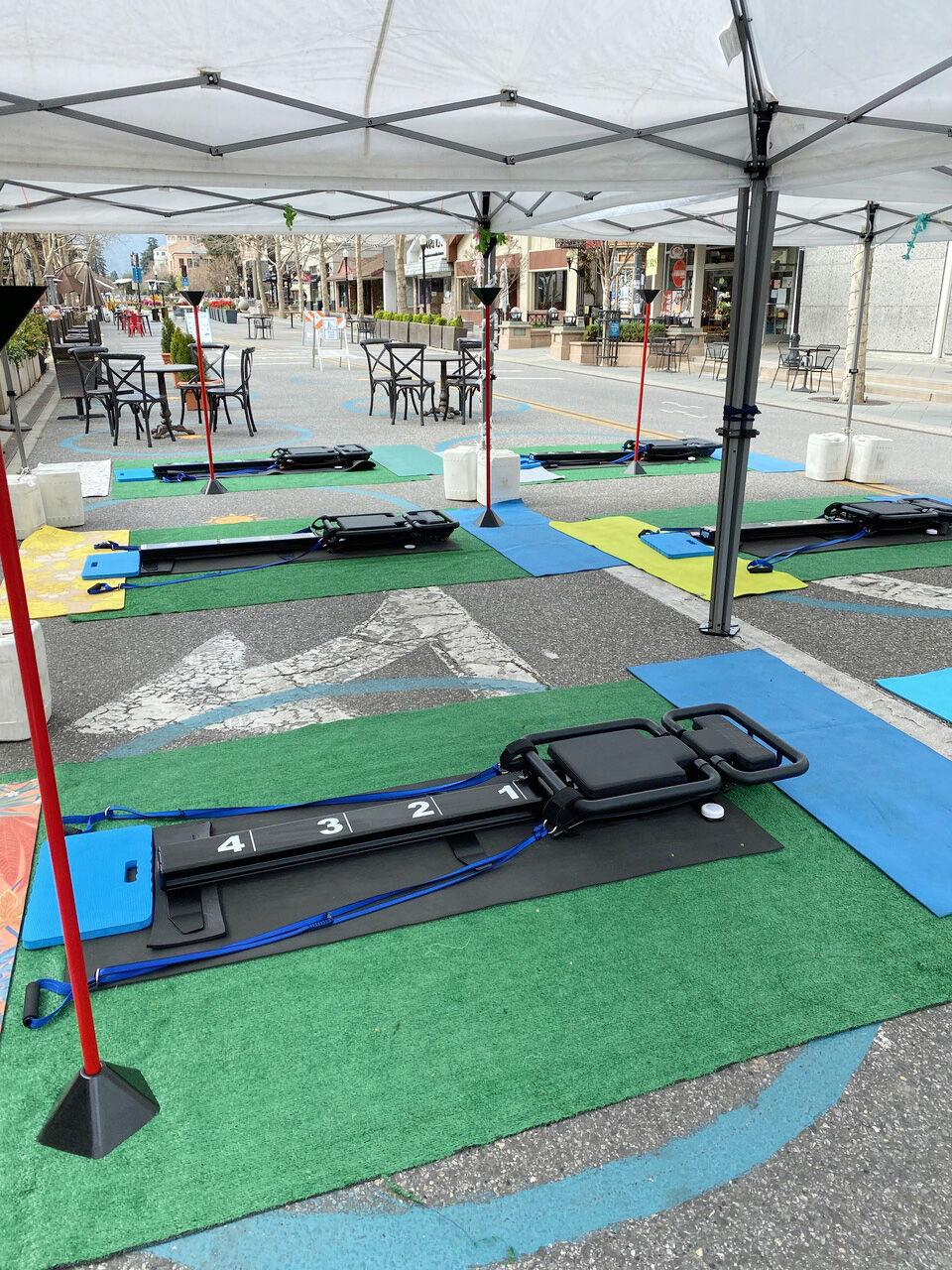 But Donat purchased a new, more portable fleet of Microformer machines for her studio she could set up on the temporarily closed Castro Street to pivot to in-person outdoor classes last year, and this summer has returned entirely to the indoors.
"I decided I've got to go with it," she said of rapidly transitioning between new models as she gauged client interest with the accordant risks and expenses. "We're happy to see our friends, be in the beautiful weather. I got to keep my instructors employed and I made just enough money to pay a little rent and not have to close our doors."
What's next?
Szepesi, of Esprit de Core, said the lasting popularity of virtual sessions has been the biggest surprise for her.
"We will continue to offer virtual sessions in addition to in-studio sessions for as long as clients want them," she said.
Mixx Studio, which opened in Rancho Shopping Center just a few months before the pandemic began, also rotated through online and outdoor classes before reopening with spaced-out areas for each client.
"We are very lucky to have wonderful clients who stayed with us throughout this difficult time and supported us in all the creative ideas that we implemented in order to keep them fit and healthy," owner Nellie Brook said.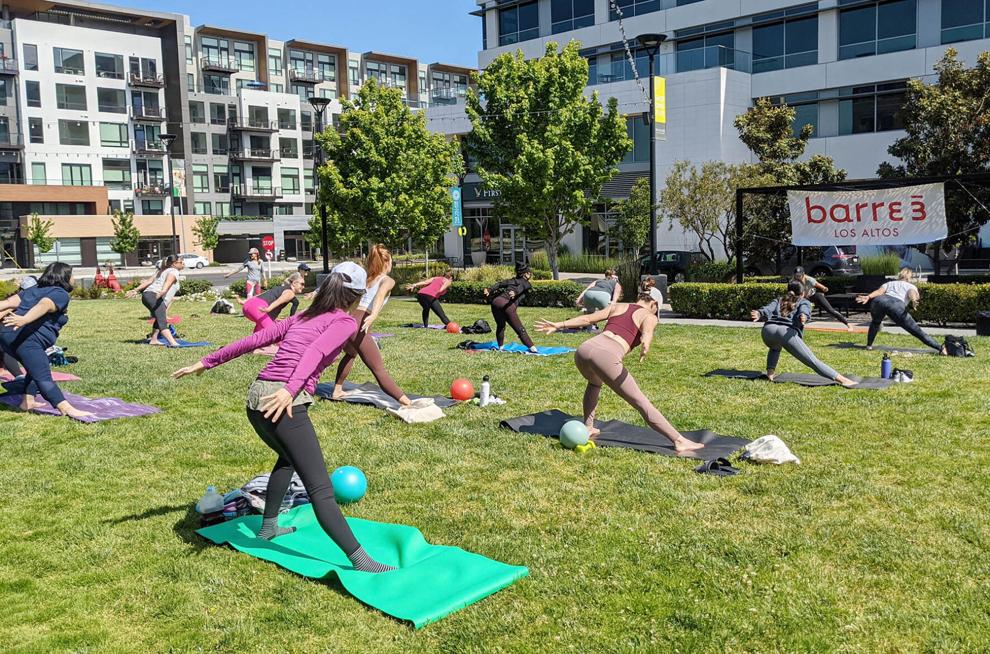 In addition to applying for every small-business grant she could find, Barre3's Baronian used online classes to make ends meet over the past year, and said that though Barre3's income dropped 60%, online exercise made a meaningful difference – supported by a core of faithful existing clients.
"We had a bunch of our loyal members stick with us – they were investing in the business because they didn't want us to go away," she said, but noted that while a hybrid of livestream and in-person classes is still going strong, she doesn't know what will happen next. "I think people have real Zoom burnout – we've done livestream and it's kept us in the game, but I don't know if I want to continue with that."
Many of the studios interviewed described uncertainty that will reach far beyond summer – they're the survivors that have not closed, for now, but they don't know whether to expect a surge of autumn participation or another pandemic setback.
"I feel like I have done everything I can possibly do, and if this is the end of the road for me, I will never look back with regret and say that there's something more I could have done," Paruszewski said.